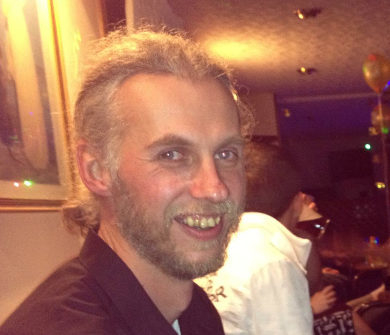 Devastated family members of a fisherman lost at sea left a court room yesterday as his last words were played from a mayday call.
Scott MacAlister, a 40-year-old father-of-four, died when the small prawn trawler he was operating single-handed sank south of Oban on April 25, 2013.
The Fatal Accident Inquiry into his death is taking place at Oban Sheriff Court this week.
Sheriff Patrick Hughes warned that Mr MacAlister's family could find the evidence difficult.
In a call made to Stornoway Coastguard at 1.06pm, Mr MacAlister could be heard saying: "Mayday Mayday. This is Speedwell. We are going down fast off Easdale. We are just about to go under."
The coastguard asked: "How many people are aboard?"
"Just me," Mr MacAlister replied. The coastguard asked: "Can you get a life jacket on?"
Mr MacAlister ended the call by saying: "Will do, bye."
The FAI heard from experienced diver Graeme Bruce who lives close to where Speedwell went down.
He inspected the wreck, lying at at depth of 273ft deep, on June 16 that year to try to recover Mr MacAlister's body for his family.
Mr Bruce said: "I live in a small community. Everybody tries to help each other. The reason I did it was because in my own mind, it was someone's family who had been lost. He had a wife and children and no insurance claim can be made without a body. If I had found him I would have brought him back."
He only had 16 minutes to inspect the wreck and due to the cumbersome equipment required for such depths, he was unable to go right inside the vessel.
He said: "Visibility wasn't very good. It was quite dark.
"I tried to get into the wheelhouse but couldn't get in without turning on my side. If I went in any more I wouldn't be able to reverse out.
"I saw the life raft was on the floor right in front of the wheelhouse door.
"I didn't see any evidence of him. There was no evidence of any lifejackets in the wheelhouse."
He planned to make a second dive on the wreck to make sure he hadn't missed anything, but Peter MacAlister, Mr MacAlister's father, told him that the owner of the boat John Connell, had said he didn't want him to dive on it any more.
Michael Thompson, Mr Connell's solicitor, asked Mr Bruce, "were you looking for lifejackets?"
Mr Bruce replied: "Yes, because I was looking for somebody in one, items of clothing. Lifejackets float, I would have have expected to find them floating at the ceiling of the wheelhouse."
The FAI continues today.