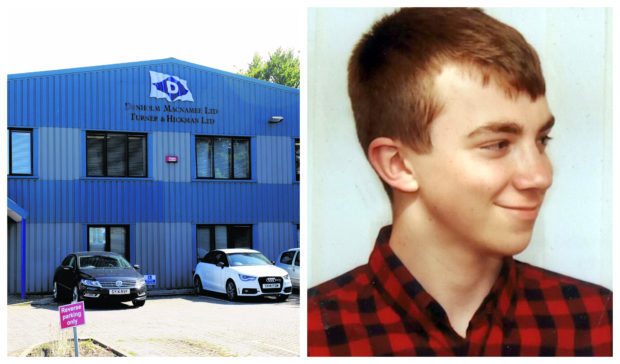 A health and safety expert told a jury that the handle to rotate an industrial cable spooler, in which a north-east schoolboy was found with fatal injuries, could be reached from inside the drum.
Michael McLean, who was 17 at the time, died after an incident at the premises of Denholm MacNamee Ltd, Inverurie Business Park, on August 14, 2015.
Dean Reynolds, 23, is on trial at the High Court in Aberdeen accused of culpable homicide over the teenager's death.
Court accused claims he was absent when schoolboy died in industrial accident
Reynolds denies killing the teen by culpably and recklessly operating a cable spooler machine, causing it to rotate while Mr McLean was within the drum of the machine, as a result of which he sustained severe injuries and later died in hospital.
He faces an alternative charge of failing to take reasonable care for the health and safety of persons affected by his acts or omissions at work.
Reynolds, whose address was given in court papers as Regent Street, Keith, also denies a second charge of attempting to pervert the ends of justice by discarding two pairs of work boots belonging to him.
On the fifth day of evidence the court heard from David Gostick, who carried out an investigation into the machine for the Health and Safety Executive.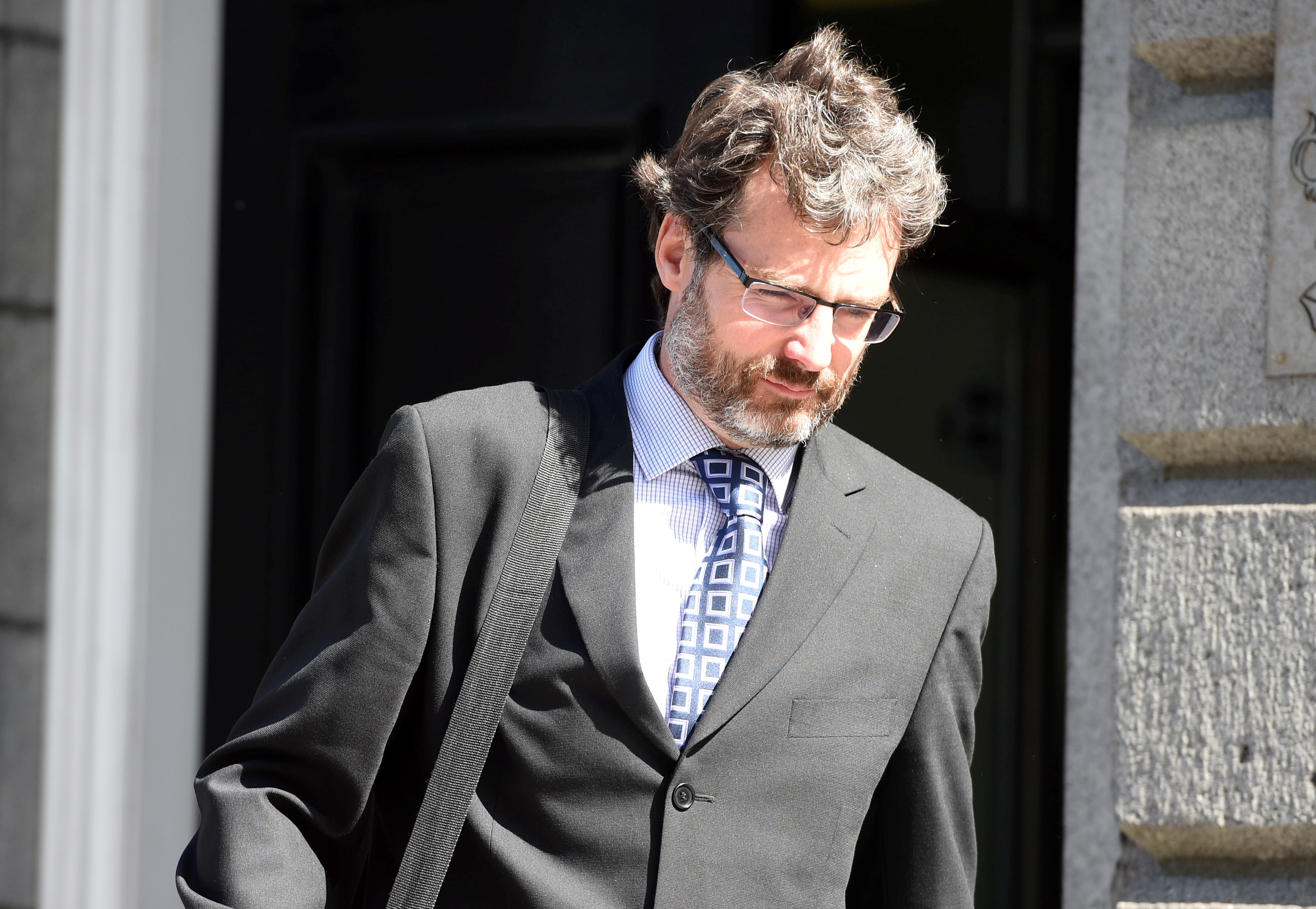 Advocate depute Richard Goddard asked Mr Gostick to read from a report.
The witness said: "It was possible to reach the operating handle for the spooler from inside the spool."
He added: "From this position it would not have been possible for Mr McLean to have stopped the spooler rotating, particularly given his injuries."
The court previously heard the wheel was stationary and the handle in the off position when Mr McLean was found.
Mr Goddard said: "Would your examination of the machine and the scene fit with the situation whereby firstly Michael McLean was inside the drum of the spooler, secondly that the machine was connected up to the air supply, thirdly that the air supply to the machine was live, fourthly that the machine was turned on from the outside by another person, that it has rotated for a period lasting no more than 18 seconds causing injury to Michael McLean, and then the machine has been turned off by the same person.
"Would your findings fit with that scenario?"
The witness said: "It would, yes."
Defence QC Ian Duguid played footage of the wheel in motion and suggested: "That's possible for an individual within the drum to put his arm out and move it [the drum] 10 degrees and stop it."
The witness said: "Yes."
Mr Duguid said: "It might be difficult but it's not impossible is it?"
Mr Gostick replied: "It's not impossible."
The trial continues.