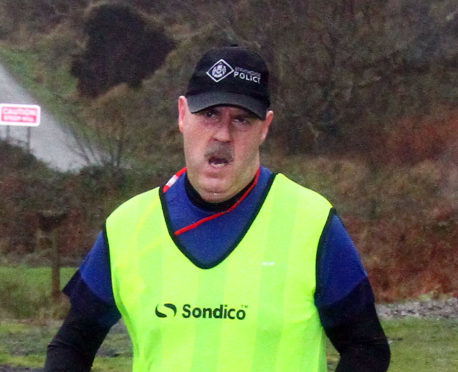 A former Oban policeman appeared at the town's sheriff court yesterday and pleaded guilty to possessing indecent photographs of children.
Darryl Burnside, 50, was caught with moving and still images of children, ranging in age from less than 18 months to girls in their early teens. He was still a serving officer at the time.
Burnside, of Oban's Nant Drive, admitted possessing the images at his home address between September 13, 2016, and October 13 last year.
Fiscal Eoin McGinty told the court: "At the time of the detection he was a serving police officer here in Oban. He began working as a police officer on March 21, 1988, and has served locally in Oban since 1990.
"On October 11, 2017, intelligence indicated that on September 27 2017 an IP address was involved in an online chat forum where an indecent image of a female child was uploaded. The website was known to police as one used by people who have a sexual interest in children.
"As a result of information received a search warrant was obtained and on October 13 officers from Oban together with officers from the cyber crime unit attended the home address of the accused.
"At the time of entering the accused was present along with his wife. During the course of the search a number of items were recovered including a Kindle and a Dragon tablet."
During the primary examination of the items seized, two category C images of female children in their early teens posing in lingerie were discovered.
Burnside was detained and interviewed at Oban Police Station. Mr McGinty said: "During the course of the interview he admitted being the owner of the electronic items recovered and to having used them to access internet sites to look at pornography, including pornography involving underage girls.
"In relation to going on a chat site, his position at that point was no comment."
The Kindle and the tablet were later analysed. On the Kindle there were three indecent images classed as category C and three moving images at category A.
The tablet had seven category A images – the worst – one category B and 49 category C images.
Mr McGinty said that one of the moving images was "a video of a child of less than 18 months old wearing a nappy", adding: "The child is in obvious distress."
He said another image featured a girl aged between eight and 10 years old.
Burnside was put on the Sex Offenders Register and sentence was deferred until September 12 for background reports.