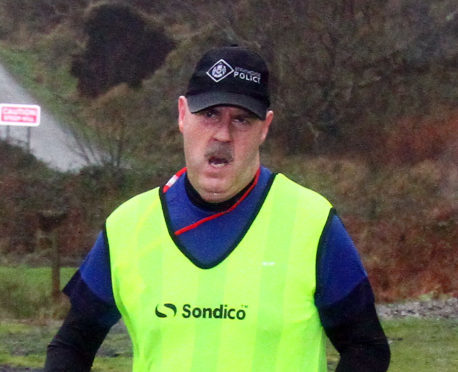 Hundreds of people have signed an online petition calling for a police officer caught with indecent images of children to be stripped of his pension.
Former Oban PC Darryl Burnside appeared at the town's sheriff court last week and pleaded guilty to possessing the images.
The 50-year-old was placed on the Sex Offenders Register and sentence was deferred until September 12 for background reports to be prepared.
But there has been outrage in the town that Burnside, of Nant Drive, was allowed to retire before he entered his guilty plea.
A petition on the website Change.org calls on Police Scotland to stop Burnside from from receiving his pension. It had been signed by 246 people yesterday.
Andrew Sandilands, a former Oban man who now lives in Cambodia, started the petition. He has written: "PC Darryl Burnside has pleaded guilty to downloading category A B AND C child pornography but before his plea of guilty he has resigned from the force which basically gives him full police pension rights.
"This should not be allowed to happen. He should have been suspended and his pension withdrawn on a guilty plea or verdict.
"I want to protest that a convicted police officer is being allowed this pension which should be withdrawn and possibly given to a child abuse charity. No police officer should be allowed to abuse his duty and live comfortably ever after."
The court heard that Burnside was a serving police officer at the time of his crime.
After officers in the cyber crime unit received intelligence, his home was raided on October 11 last year. He was found with various still and moving images of children, ranging in age from less than 18 months to girls in their early teens.
Burnside had served as a police officer from March 21 1988, and worked in Oban since 1990.
A police spokeswoman said: "The officer was suspended as a result of an intelligence-led operation in October 2017. He retired from Police Scotland in March 2018 having completed 30 years service in line with current regulations."
On the protest page Mr Sandilands has called for more people to sign the petition. He says that he has written to the MP for Argyll and Bute calling for an inquiry why Burnside was allowed to resign while waiting to face the charges.
Mr Sandilands writes: "Who allowed this?"