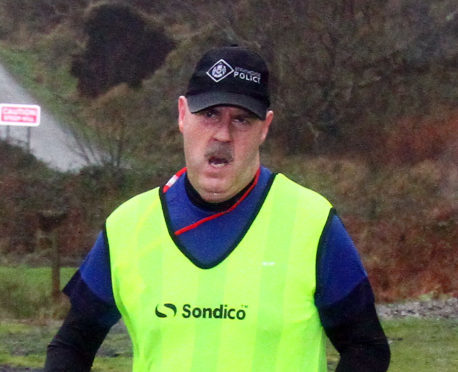 An MP has written to the Scottish Justice Minister Humza Yousaf after a petition was launched calling for a policeman convicted of possession of child pornography to be stripped of his pension.
Hundreds of people have signed the petition on Change.org which asks why Oban officer Darryl Burnside, 50, was allowed to retire before pleading guilty.
Burnside, of Nant Drive, appeared at the town's sheriff court last month and admitted to possessing the images.
He was placed on the Sex Offenders Register and sentence was deferred until September 12 for background reports to be prepared.
But there has been outrage that he was allowed to retire before he entered his guilty plea.
The petition, which has been signed by 937 people, calls on Police Scotland to stop him from receiving his pension.
It was launched by former Oban man Andrew Sandilands, who now lives in Cambodia. He contacted the MP for Argyll and Bute Brendan O'Hara about the issue.
Mr Sandilands and his supporters want to know why Burnside was not suspended until he was convicted. Mr Sandilands said: "Allowing him to resign whilst under police bail for these disgusting charges will no doubt give him his full police pension entitlement which is disgusting and will cause a public outrage."
In a response to Mr Sandilands, Mr O'Hara wrote: "I have looked further into this case and have written to the Cabinet Secretary for Justice at the Scottish Government seeking a response. Normally, under a convention known as the separation of powers, the 'lawmakers' would not be permitted to interfere in an active criminal case. However, as he has been convicted, I am happy to seek answers to these points.
"There is no place for complacency and those who exploit children, whether actively or passively by sharing images, there is always a victim. There must be justice and his conviction is a good place to start."
A Scottish Government spokesman said: "Possession of such images is a very serious offence. Disciplinary proceedings are a matter for Police Scotland."
His home was raided on October 11. He was found with various still and moving images of children, ranging in age from less than 18 months to girls in their early teens.
A police spokeswoman said: "The officer was suspended as a result of an intelligence-led operation in October 2017. He retired from Police Scotland in March 2018 having completed 30 years service in line with current regulations."