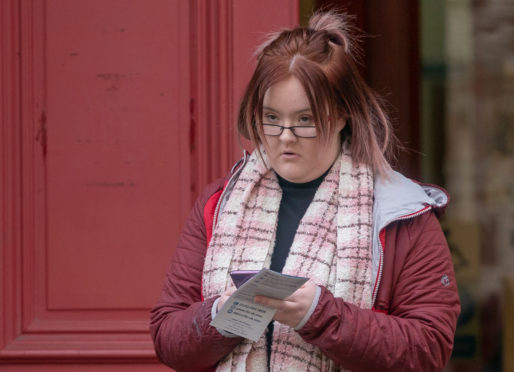 A Moray woman has been banned from driving for 15 months after being found drink driving with a friend and a child as passengers.
Lynzi Bruce, 21, enjoyed a couple of glasses of wine with a meal but still decided to go for a drive to kill time.
She was reported to police by an anonymous caller a short time later after they saw her driving in Lossiemouth and became concerned she was under the influence.
Officers stopped her on the A96 near Alves at about 10pm with two passengers in the vehicle.
Bruce told officers she had consumed some wine earlier in the day and provided a positive breath sample at the roadside.
A further test at a police station revealed she had 30mg of alcohol in her breath, with the legal limit just 22mg.
Depute Fiscal David Morton told Elgin Sheriff Court police officers began searching for Bruce's car after receiving concerning reports.
He said: "Officers found it travelling on the A96 and told Ms Bruce to stop.
"It was noted that Ms Bruce was driving the vehicle with a friend and the friend's child."
Defence solicitor Matthew O'Neil said Bruce, of Bryson Crescent in Portessie, had been attempting to pass some time when she was stopped.
He claimed that his client had no intentions of driving while still under the influence and had thought she was fit to drive.
Mr O'Neil said: "During the course of the early evening Ms Bruce had a meal and consumed two small glasses of wine and had no intentions of driving.
"When it got to 10pm she thought she was fit to drive and drove around Lossiemouth to pass some time.
"When police were informed she fully co-operated with them and plead guilty at the outset.
"She is not currently in employment but is hoping to obtain work shortly. Driving is not a requirement.
"It was all a big misunderstanding."
Bruce pled guilty to driving a motor vehicle under the influence of alcohol and was disqualified from driving for 15 months and fined £560.