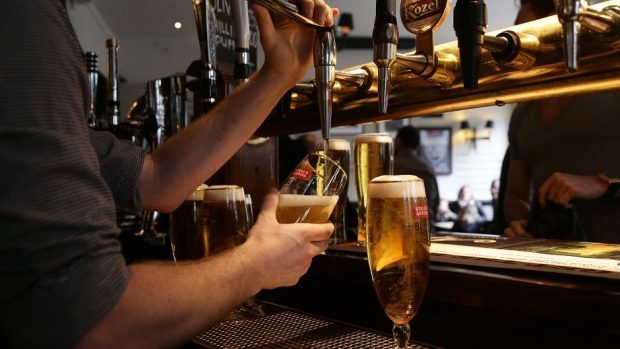 A fight outside an Elgin pub ended up with a man receiving treatment for a fractured cheekbone after a headbutt.
Michael Anderson, 55, of Brumley Brae in Elgin, pleaded guilty to assaulting Michael Campbell to his severe injury outside the White Horse Inn on November 19, 2016 after an argument turned violent.
Anderson was socialising with friends and his son in the Elgin bar when he became involved in a tense discussion with Mr Campbell.
Both men then headed outside the pub and had a brief conversation and there was a coming together of heads before Anderson stepped back and headbutted Mr Campbell.
Afterwards he pushed Mr Campbell so that he struck the wall and then hit the ground.
At this point, his son Martin Anderson became involved and stood over Campbell and put his foot on his chest to keep him on the ground.
Afterwards, a second man Paul Green became involved to help the victim and was stopped by Michael Anderson who pushed him against a wall.
Mr Campbell was treated at the Aberdeen facial unit where it was discovered that he had a fractured right zygoma (cheekbone) and restriction in eye movement that caused double vision.
He underwent surgery to solve this and has since made a good recovery.
Michael Anderson's defence solicitor Michael Chapman stated that his client had been provoked after the complainer said he was going to "cut" Anderson.
He said: "The two men were outside in the alleyway where words were exchanged and the complainer leaned and said he was going to cut him, my client thought that was a reference to use a knife to cause injury.
"He accepts his behaviour was reprehensible and must be punished for it."
Sheriff Olga Pasportnikov accepted that Michael Anderson was a first offender and there was provocation in the incident, but that he had still caused a significant injury to the victim.
He was given 180 hours of unpaid work, a restriction of liberty order for 108 days and ordered to pay £1500 to Mr Campbell.
His son Martin Anderson, of Leachkin Brae, Inverness, also pleaded guilty to assault.
It was accepted he played a lesser role in the assault and he was given 160 hours of unpaid work and ordered to pay Mr Campbell £500.