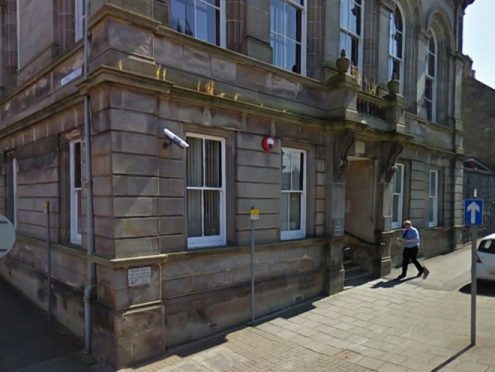 A marine engineer who was working in Oban assaulted a member of hotel staff after trying to charge alcohol to his account.
Mario Pisaneschi, 32, of Hill Street, Glasgow, appeared at Oban Sheriff Court yesterday.
He pleaded guilty to shouting and behaving in an aggressive manner at Oban Bay Hotel on November 4.
Pisaneschi also admitted assaulting Mateusz Lorenowicz, forcibly removing a telephone from his grip while he was calling the police and seizing hold of his clothing.
Procurator Fiscal Eoin McGinty said that the accused had been staying at the hotel and his employer was providing £20 a night for food and soft drinks.
The trouble kicked off after Pisaneschi had been drinking and asked to charge alcoholic drinks to his account as food. He was told this was against hotel policy.
Mr McGinty said: "The accused was becoming increasingly angry, shouting at the witnesses. The complainer walked away from the accused and said he wasn't going to argue with him.
"The accused began shouting in an intimidating fashion. He was told police would be informed. The witness went to phone the police. As he did so the accused reached over the counter, grabbed the handset from the hand of the complainer."
Mr Lorenowicz went to move away from behind the counter and Pisaneschi grabbed him by his waistcoat and pulled him with such force that it ripped.
He managed to wriggle free and ran from the hotel, where he called the police.
Sentence was deferred until February 26 for background reports.