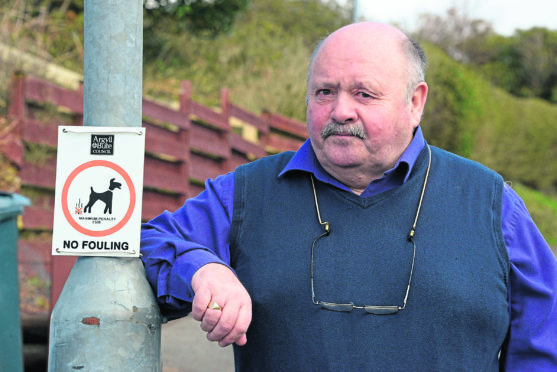 An Oban man admitted behaving in a threatening manner towards a councillor by directing a sexual gesture at her while she was giving evidence in court.
Kenneth McLennan, 70, of Pulpit Hill, appeared at the town's sheriff court yesterday.
He pleaded guilty to making the action with his finger and mouth towards SNP councillor Julie McKenzie when she was attending court as a witness on May 21 last year.
A not guilty plea to a separate charge of placing Miss McKenzie in a state of fear and alarm by engaging in a course of conduct between 2015-18 was accepted by the crown.
It had been alleged that he persistently contacted her on social media, posting pictures and comments on Facebook making reference to her in a derogatory manner, telephoning her late at night and following her.
Fiscal Eoin McGinty said there was a background of unwanted attention by McLennan to Miss McKenzie.
He said: "The complainer is a local SNP councillor and as such is in the public eye.
"On May 21 she was in this court where she was the complainer in a domestic case. The court was closed for the giving of her evidence specifically because the current accused had attended at the court.
"It was explained she had received unwanted attention and communications from him over a period of time. He had no reason to be in the court that day.
"Once her evidence was finished she and some friends took a seat at the back of the court.
"She described being uncomfortable all day given the presence of the accused (McLennan). She had with her a friend and someone from Woman's Aid.
"The accused, the ex partner of the complainer, was giving evidence. He made reference to the complainer.
"At that point the complainer and her Woman's Aid worker who were sitting at the back of the court watched as McLennan turned round, looked at the complainer, put his finger in and out of his mouth, with what might be a recognised sexual gesture.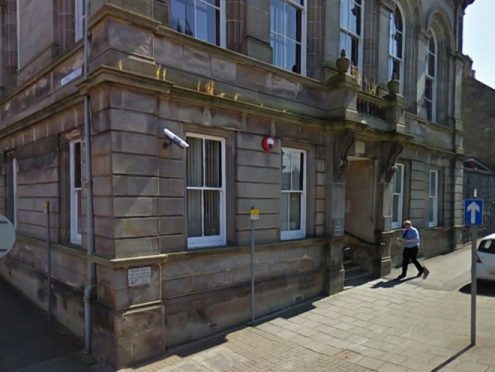 "The third person present caught the end of that and all described being shocked by the fact that he had the audacity to do that in court during the course of proceedings."
Mr McGinty added: "That was the final straw that caused the complainer to say enough was enough. The matter was reported to the police."
During a police interview McLennan accepted contacting Councillor McKenzie on many occasions. His position was that for the most part his communications to her were fair comment.
The fiscal said he would be applying for a non-harassment order against McLennan.
Solicitor Edward Thornton said: "He is 70 years of age and of previous excellent character."
Sheriff Patrick Hughes described it as "a serious matter."
Sentence was deferred until March 27 for a social background report and restriction of liberty order assessment to be prepared.