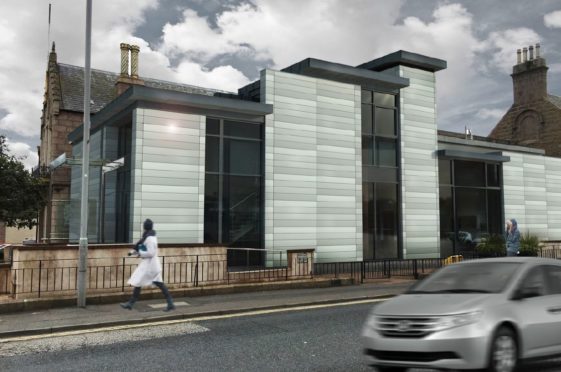 Work has begun on the million-pound refurbishment of a north-east court.
Peterhead Sheriff Court has been shrouded in unsightly scaffolding since early 2018 when it was discovered the exterior cladding had shifted and the roof of the building had developed leaks.
Officials decided scaffolding needed to be erected as a safety precaution until repairs could begin.
Now a £ 1million refurbishment has started to replace the roof and upgrade the facade at the Peterhead Sheriff and Justice of the Peace Court.
The work is expected to take up to nine months to complete and the scaffolding could remain in place until December.
Court clerk Tracey MacDonald said: "This will improve the look of the building and contribute to the aesthetics of the town.
"The community have been very patient in awaiting the start of these works and will now start to see a difference in the building and we can continue to provide an excellent service to our customers in pleasant surroundings."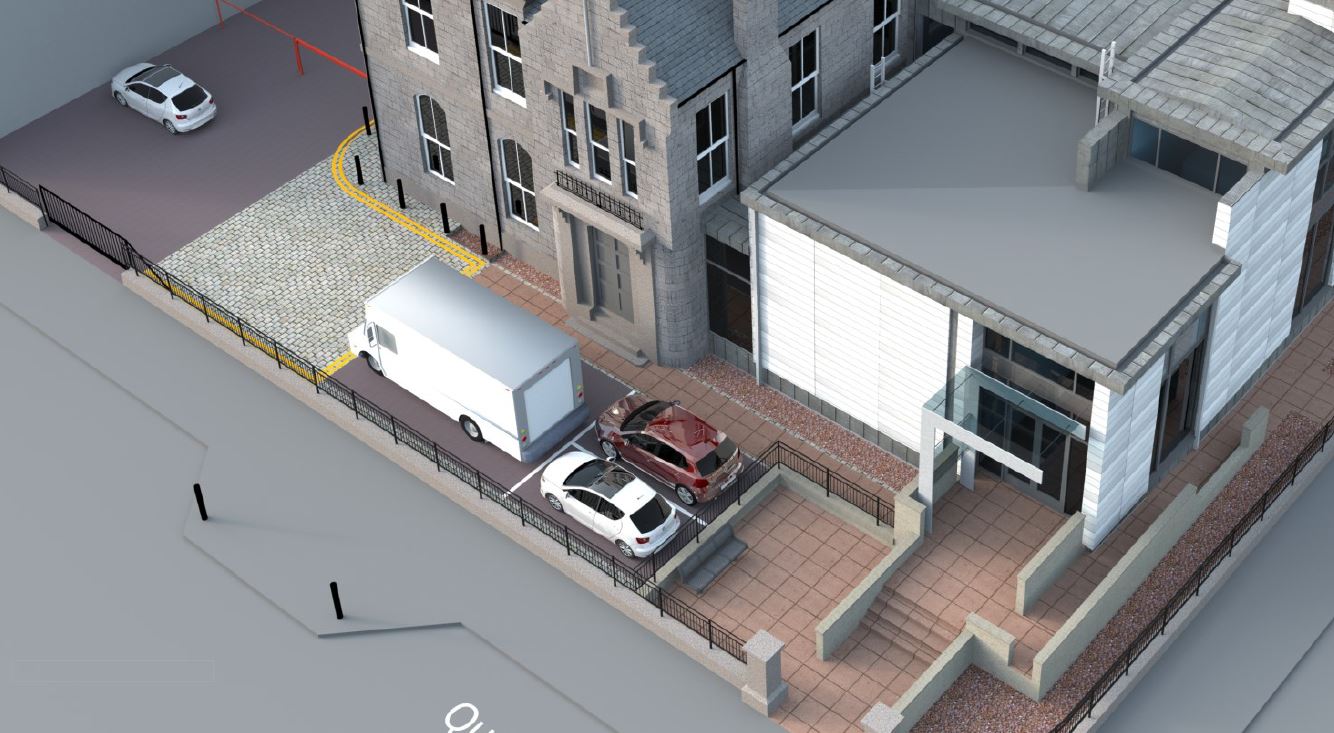 Gates and fences will also be replaced and the car park extended to make more room for prisoner transport vehicles.
SCTS director of property and services, David Currie said: "We appreciate the local community's patience while we put together this substantial investment in Peterhead Sheriff and JP Court.
"It illustrates our long-term commitment to provide excellent court facilities in the town."
Work will be carried out to decorate the interiors as well as upgrade the electrics and heating system.
Clark Contracts has been appointed by the SCTS to carry out refurbishment words in more than 70 buildings including courts, offices and witness suites.
Director of Clark Contacts, Michael Scanlan said: "We are looking forward to starting on site at Peterhead to deliver this project for the Scottish Courts and Tribunals Service."