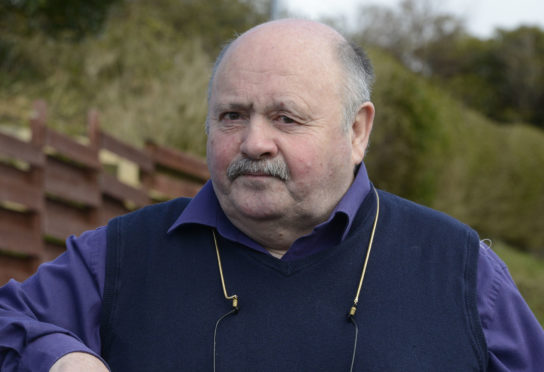 A man who admitted making a sexual gesture to a councillor in court has had his case deferred to establish a suitable sentence.
In legal wrangling at Oban Sheriff Court yesterday, over whether it is appropriate to ask a man who has not been convicted of any crime of harassment to stop harassing someone, sentence was deferred for a month.
Kenneth McLennan, 70, of Oban, previously pleaded guilty to making a sexual gesture at local councillor Julie McKenzie when they were both in the public gallery of the court on May 21 last year.
But pleas of not guilty were accepted by the court in regard to harassment charges, as defence agent Eddie Thornton explained.
---
>> Keep up to date with the latest news with The P&J newsletter
---
He said: "Mr MacLennan believes that he was engaging with Miss MacKenzie in her public life – and it would be fair to say that she has courted public opinion on social media on various subjects. He felt he was responding to those comments.
"He was exercising his right to have a contradictory view and was expressing that view.
"I say all of this as way of background – as he pled not guilty to the charges in court at the last hearing and those pleas were accepted.
"Mr McLennan, as far as I understand it, would have to have been convicted of a charge of harassment for there to be a non harassment order. Not only do we not accept it, we will strenuously oppose it. There is no basis for it in this case.
"There has been no sentence for stalking or harassment."
After a break in proceedings, Sheriff Patrick Hughes said: "It seems the Crown is insisting on a non harassment order. This is a complex matter and I would like to be addressed on this.
"For the Crown to proceed they will need to rely on the law.
"I would be grateful if they could make full submissions on that – and we will need to come back to court to do that.
"I would also like to see medical evidence of Mr McLennan's fitness for a community-based disposal of this matter."
The case will call again on April 24.