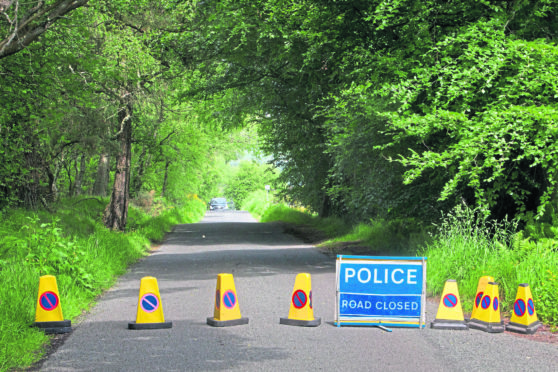 Oil worker Steven Donaldson wanted his former girlfriend to repay him £3,000 in a cash dispute over a written-off car, a murder trial heard yesterday.
Witness Paige Jolly, 20, said her friend Tasmin Glass had told her her ex was demanding the money shortly before he was found dead in June last year.
She was giving evidence on day three of the trial of 20-year-old Glass and 24-year-olds Steven Dickie and Callum Davidson, all of Kirriemuir, at the High Court in Edinburgh.
The three are accused of murdering Mr Donaldson, 27, from Arbroath and deny the charge against them.
Miss Jolly said Glass had confided in her about her financial difficulties with her ex.
"She said it was something to do about three grand of his money. He said he was wanting the money back and her mum was going to do it," she said.
"She said she was going to transfer it into her mum's account so she could give it to him. It was so she didn't have to meet him."
Another witness, Billie Malley, 20, said she had been friendly with Glass for a number of years and that Donaldson had bought her a Volkswagen Scirocco car.
Miss Malley told the trial Glass asked her for money, adding: "I knew she was due Steven money for the insurance, the insurance money for the car that had been written off."
The trial also heard evidence from building site nightwatchman Colin Chalmers about a phone call from Callum Davidson on the night of June 6 last year asking for "back-up".
He said there was a suggestion that "a boy Donaldson was coming through from Arbroath with a squad threatening someone".
Mr Chalmers, 43, said he had known Davidson's family for decades and had known the accused since he was a youngster.
In a statement given to police on June 10 – three days after Mr Donaldson's body was found – Mr Chalmers said: "He (Davidson) asked if I could help him because a boy Donaldson was coming through from Arbroath with a squad threatening someone.
"I said yes, but I said I was working. He never came to my house and I never gave him any weapons."
The court heard Mr Chalmers had a missed call at 1.47am the following day from a number he did not recognise.
It was later found to be from a phone associated with someone called Claire Ogston, who the court previously heard was Davidson's girlfriend.
He said: "It rang out, then maybe an hour later a text message came through and said you'll get Callum on his phone or Steven, which I thought was a bit strange because I'd never had Steven's number."
Questioned by Davidson's defence advocate Jonathan Crowe, Mr Chalmers said he got the impression Davidson was "worried".
"I've always told him to stay out of bother," he added.
The trial continues.