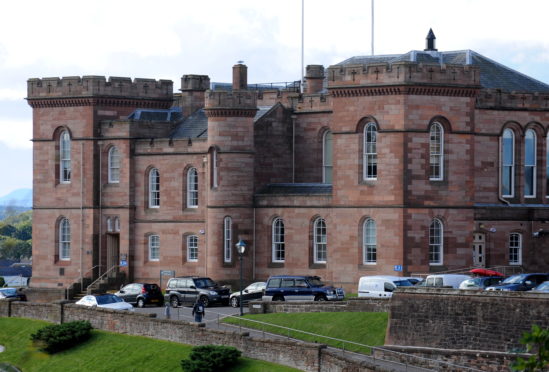 An Inverness businessman who threw a cup of hot black coffee over his wife of 47 years before punching and attempting to kick her was admonished at Inverness Sheriff Court yesterday.
Sentence had been deferred on 71-year-old David Rennie for almost 18 months for his good behaviour and Sheriff Eilidh Macdonald was told he had not come to the attention of the police in that time.
However, she was also told that Rennie and spouse Sandra were still in the throes of an "acrimonious" divorce, and Rennie had moved out of the pair's luxury farmhouse. He is living in a caravan nearby, defence solicitor Neil Wilson told the court.
She decided to admonish Rennie but told him: "You were convicted of a serious offence and it is clear there are ongoing difficulties between you and your wife.
"I have taken into account the long period of deferral, your good behaviour during that time and the fact you are a first offender."
His February 2018 trial heard that print business boss David Rennie hadn't spoken to his 67-year-old spouse, Sandra for a week before the attack.
He then turned violent when she angrily confronted him in their home at Eight Acres, Farr, near Daviot, on December 8, 2017.
The hot liquid blistered Mrs Rennie's face and bruised her head and hand.
Sheriff Chris Dickson heard that she was treated in Raigmore Hospital by Dr Mark Jansen who phoned the police.
Rennie denied assaulting his wife but was found guilty after trial. He did not give evidence.