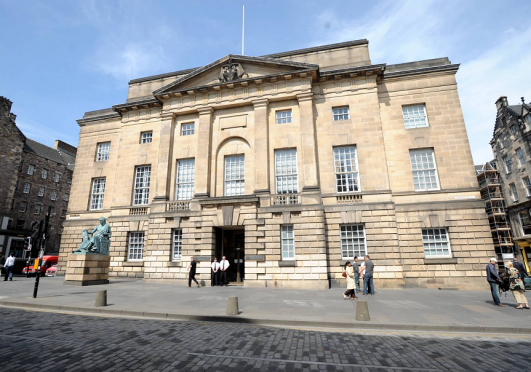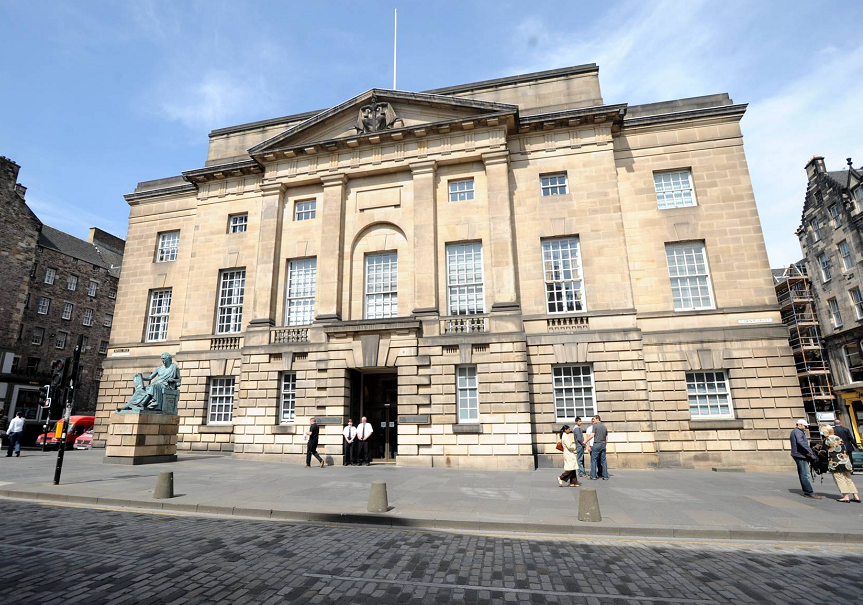 A woman accused of murdering her ex-boyfriend told police she had sent a text to him saying "Meet you Hill" on the night of his alleged killing – but that he failed to turn up for the rendezvous near her home.
Tamsin Glass, 20, said co-accused Steven Dickie was "possessive" and "jealous" of her relationship with the 27-year-old oil worker from Arbroath, the High Court in Edinburgh heard yesterday.
Glass, 20, told officers that Dickie, 24, believed she was no longer in contact with her ex Steven Donaldson but that on the night before his death she received a number of phone calls from him while she was in a car with third co-accused Callum Davidson and his girlfriend Claire Ogston.
She said that at the time of Mr Donaldson's death, she owed him £1,000 for a "holiday fund" and that he wanted her to repay it.
She also told the police she was expecting Mr Donaldson's baby and was not planning to have the child.
She said: "I'm 11 to 12 weeks pregnant. The father is Steven Donaldson. I'm having the termination in two weeks."
On the 11th day of evidence, Detective Constable Nicola Annan, who was part of the Major Investigation Team (MIT) in the case, shared witness statements given by Glass on three occasions between June 8 and June 14.
She said Glass told police she and Mr Donaldson had split up in April last year, and despite requests from him to get back together she had started seeing Dickie.
On June 6, she sent Mr Donaldson a text at 10.25pm saying: "Meet you Hill", relating to Kirrie Hill.
In her statement she said she received a brief call from Mr Donaldson at 10.45pm saying he was on his way.
Her statement continued: "I had Steven's belongings in the car in a bag and was going to give them to him if things didn't work out."
Glass added: "When I got there he wasn't there. I just went home. I thought Steven was playing games with me."
She told detectives investigating Mr Donaldson's death that the pair had met in June 2017. She said he was older and "very full on" with their relationship but that she spent part of her week living in Glasgow as she was performing in a band.
She said that her ex partner worked offshore and made quite a lot of cash.
She told the police she split with Mr Donaldson at around the end of April, partly because he had been abusing steroids which caused him to have "major mood swings".
The jury of eight women and seven men were played a lengthy recording of Dickie's interview with detectives at police headquarters in Dundee.
On the recording, Dickie was asked about the night of June 6 and said he had walked to Kirrie Hill, where he saw co-accused Davidson "lunge" into Mr Donaldson's white BMW in the car park.
When questioned about how he felt, Dickie said: "Sick".
He told police Davidson drove off in the car, but he denied being personally involved and said he had watched from a path near the playpark, before walking back to Davidson's home where he slept on the couch all night.
Asked by police who had hit Mr Donaldson, Dickie said: "I never touched him. Use your imagination."
Detectives pressed him to say who it was and he replied: "I can't do it, I'm not doing that."
He was asked: "Was it a trap that went badly wrong?"
Dickie replied: "Yeah."
All three accused deny murdering 27-year-old Steven Donaldson.
The trial before judge Lord Pentland continues.