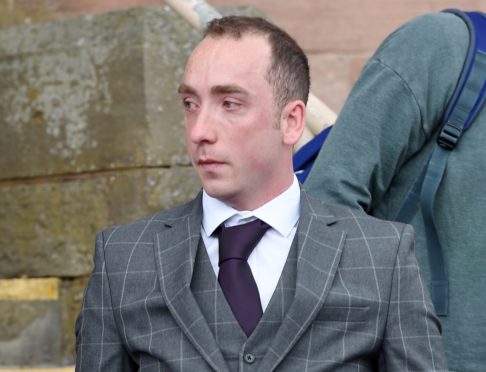 A soldier admitted driving his high-performance BMW at 143mph on a Highland road was told by a sheriff that he must have had "a death wish".
Corporal James Callaghan was caught at more than twice the 70mph speed limit on the A9 near Kincraig.
Callaghan, of Newcastle, sold his £22,000 BMW M1 for £14,000 the day after police clocked him at 153mph on a dual carriageway on May 30.
Sheriff Gary Aitken told the 26-year-old: "You would have suffered an even more significant loss if you hadn't sold the car because I would have forfeited it."
Callagan, who has not replaced the vehicle, had earlier admitted driving dangerously on a new stretch of dual carriageway near Kincraig at the lesser speed of 143mph. Sentence had been deferred for a background report.
---
>> Keep up to date with the latest news with The P&J newsletter
---
The maximum fine for the offence is £10,000 and Sheriff Aitken reduced a £9,000 fine to £6,000 because Callaghan had pleaded guilty – and banned him from driving for two years.
Callaghan must resit the extended driving test of competency before getting behind the wheel of a car again.
Inverness Sheriff Court was told that police with a laser gun detected Callaghan racing along one of Scotland's most notorious roads.
Fiscal depute Roderick Urquhart said that officers initially lost sight of him but caught up with him when he slowed down for a car ahead of him.
Mr Urquhart said traffic was light and it was 10.15pm at night.
Both the Sheriff and Mr Urquhart expressed surprise that a car was travelling at such a grossly excessive speed and thought it may have been a motor cycle.
Defence solicitor Ronnie Simpson said his client's mind was on other things because he was due to travel abroad the following day for his first tour of combat duty after an 11 year military career.
"It can only be put down to a combination of adrenalin or…" – then Sheriff Aitken interjected "a death wish".
Mr Simpson continued: "I can only put it down to a sort of pre-traumatic stress.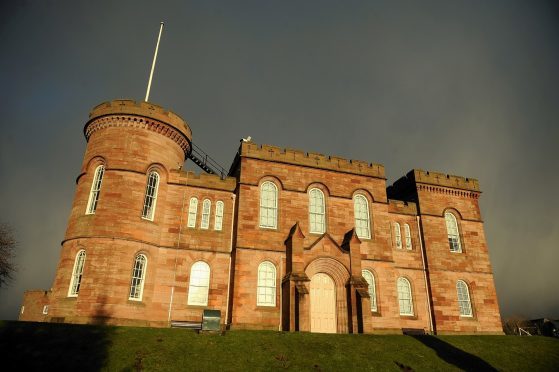 "The Army is going to discipline him and he will go down the chain of command. He has also missed two tours of duty because of this case.
"But if he can, he intends to continue serving his country. He is remorseful and will not be before a court again."
Sheriff Aitken described Callaghan's driving as "idiotic".
He added: "It is by the greatest of good fortune that something didn't happen that you couldn't react to or you could have killed yourself or someone else.
"I see you have a previous conviction for speeding and prison was uppermost in my mind. But you have served your country for years and intend to continue to do so.
"I am told if you got the maximum 300 hours of community work, you would have to stay at home while your colleagues face a hostile environment.
"It only leaves me with a financial disposal which will have to be significant."
Callaghan, who left the court virtually in tears and did not comment, will pay the fine at £400 a month.