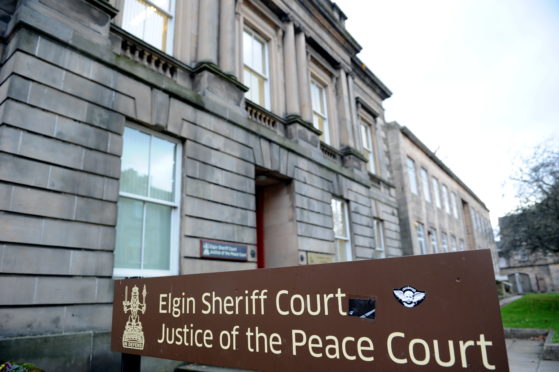 An RAF technician who claims he was "peer pressured" by fellow officers to drink drive despite not having a license has been banned from getting behind the wheel for a year.
Jordan Hole, 18, was drinking alcohol with a few colleagues on the Lossiemouth base when they made a plan to head through to Elgin.
However, the designated driver cancelled his plans to take them into the town.
One of the younger members of the group offered to take them but was refused because he had never had a driving lesson before.
Hole, who had his test booked for this month, gave them a lift instead.
Police discovered Hole and two friends on Coulardbank Road in Lossiemouth driving without lights on and when they pulled him over, they could smell alcohol.
The breathalyser reading was 41 microgrammes of alcohol when he was tested with the legal limit being 22.
Defence solicitor Grant Dalgish told Elgin Sheriff Court that Hole had made a "very foolish decision" to drive that night on April 12.
He said: "He was peer pressured into it by senior colleagues who should have known better but he does not blame them for this incident.
"He is also currently undergoing court martial proceedings at the RAF as well."
Hole, whose address was listed as RAF Lossiemouth barracks, was also not insured to drive the vehicle, as it was registered to another officer who was in the Falklands at the time.
Hole pled guilty to drink driving and driving without insurance.
Sheriff Olga Pasportnikov disqualified him from obtaining a driver's license for a year and fined him £1,000.