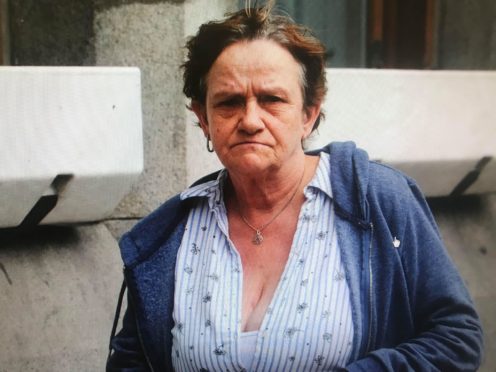 A woman who persistently called 999 while drunk has been branded "a risk to the community".
Elizabeth Slessor, whose address was given as Hardgate in Aberdeen, pleaded guilty to causing needless anxiety to police and ambulance staff.
She made three calls to the emergency hotline on August 16 last year, beginning at 7pm.
Depute fiscal, Gavin Letford, said: "She told the call operator 'I need medical attention' and that she required the help of medical staff.
"An ambulance attended at her address and found that she required no medical attention and told her to call her GP.
"At 8.50pm she called 999 again while still intoxicated."
Mr Letford said she had been "rambling", adding that "she refused to engage with medical staff and continued to state she had taken an overdose".
He said: "Due to a final unnecessary call, at 11.30pm, police were contacted. Upon their arrival she denied all knowledge of the calls.
"Still heavily intoxicated, she was cautioned and charged."
A social work report provided to Sheriff Andrew Webster urged that "the matter should be dealt with leniently" due to the 60-year-old's struggles with alcohol and depression.
Sheriff Webster said: "I have some concern on how you engaged with medical staff in this way.
"You do pose a risk to the community and this had potential to affect others.
"If ambulance crews are busy attending to you then they can't go to others who are truly ill."
Sentence was deferred for three months, during which time Slessor was told she is to be of good behaviour.