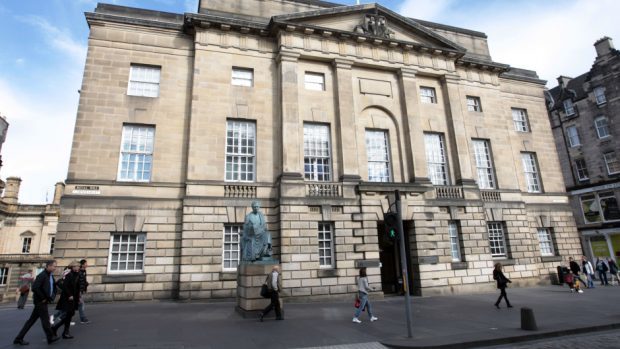 A "charismatic" amateur theatre choreographer has been jailed for sexually abusing two boys.
Philip Warke preyed on the youngsters at his north-east home and on trips to Edinburgh and London.
The boys were young teenagers when the offences happened in the early 1990s.
Warke was found guilty of indecent behaviour and indecent assault against the boys at an earlier trial, and appeared at the High Court in Edinburgh today for sentence.
Judge Lord Pentland jailed the 63-year-old for eight years and told him: "The victim impact information supplied by your two victims highlights the traumatic and lasting effects of your sexual abuse of them when they were teenage boys.
"It is to their great credit that they found the courage to come forward so that you could, at last, be brought to justice for your crimes."
The judge said that Warke had "something of a charismatic personality" and was able to wield great influence over the youngsters.
He said that his offending had shown "a high level of deviousness and calculation" and that he had tried to convince his victims that they were gay when they were not.
Lord Pentland highlighted one particular incident where Warke administered an unknown substance to one of the boys to stupefy or overpower him before carrying out a serious sex act.
The judge said: "You have evinced no remorse for your crimes.
"Society has an abhorrence of the sexual abuse of children and it is part of the court's responsibility to reflect that. There is no doubt that the court must take a very serious view of these offences."
He told Warke he would be on the sex offenders register for the rest of his life, and added: "You will never again be permitted to work with children or other vulnerable persons."
During the trial, one of the victims told the court he met Warke through an audition for a musical in which he was the choreographer.
One night, he and two friends spent the night at Warke's flat.
He told the court: "It was a 'wow' moment for us. We were in awe of him."
That night he and another boy slept on the sofa but another shared Warke's bed, which the victim described as "wrong".
On another occasion, when the boy – who described Warke as a "trusted figure" – was at the flat on his own watching films and drinking, he ended up sharing Warke's bed after being told the heating was broken.
It was then that Warke pounced, carrying out a sex act on the teenager.
The boy said he was uncomfortable and embarrassed, and was concerned that others might find out and think he was gay when he was not.
He told the court: "He insisted I was gay and I knew that I wasn't.
"The first thing he said after it happened was 'welcome to my world'.
"I never instigated anything that happened between us. It was something I let happen through fear and intimidation."
He said they went to see shows in London and Edinburgh and sex also occurred again at Warke's flat in Peterhead. The man said that one particular sex act Warke asked him to carry out left him feeling "disgusted".
Advocate depute Jane Farquharson earlier told the jury the victims were "passive participants in non-consensual sex".
Defence counsel Niall McCluskey said that Warke has significant health problems and was assessed as posing a low risk of further offending.