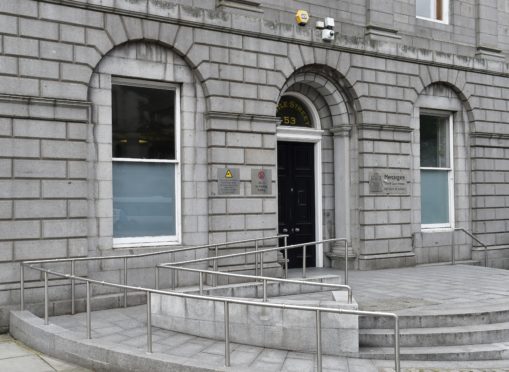 A man has gone on trial accused of raping a woman in the toilets of a city centre restaurant.
Mark Caine appeared at the High Court in Aberdeen yesterday following the alleged incident at Cinnamon, Union Street, on February 12 2018.
The 40-year-old is accused of pulling the woman into a toilet cubicle and assaulting her.
The Crown allege she was intoxicated with alcohol and cocaine, and was therefore unable to give or withhold consent.
As the first day of Caine's trial got under way, the jury heard a minute of evidence agreed by the Crown and defence.
They heard that Caine, of Ritchie Place, Aberdeen, was arrested two months after the alleged attack, on April 16 2018.
They also heard they would be looking at a book of photographs detailing the restaurant's interior, and the fact that DNA samples were taken from Caine and the alleged victim.
The trial, in front of Judge Iain Armstrong, continues.