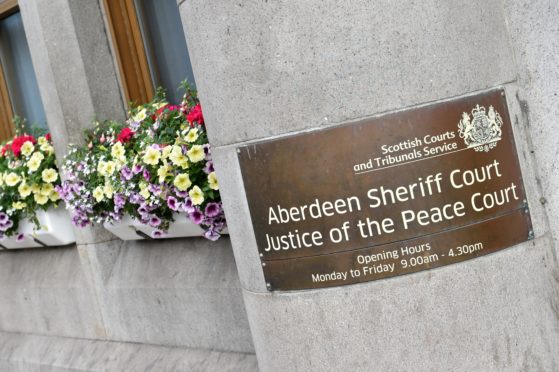 An 85-year-old man said last night he was "hugely relieved" after being cleared of a string of sexual assaults against vulnerable women.
Michael Findlay had been on trial at Aberdeen Sheriff Court facing five accusations he had inappropriately kissed or touched older women at care facilities in the city.
He denied all of the charges.
However, during the proceedings – which have been heard over several individual dates since last year – the Crown accepted his not guilty plea to touching one woman's leg and genitals over her clothing at a care home in September 2016.
And by yesterday lunchtime, the Crown dropped two further charges against him.
Those charges alleged he had kissed a woman, lifted her skirt and touched her thighs and bottom at a care facility last February, and that he had put his hand up another woman's top last April.
As the trial continued yesterday, fiscal depute John Richardson argued that Mr Findlay had sexually assaulted two women who could not give their consent due to their mental state.
Those charges related to touching a vulnerable woman's breasts, kissing her and stroking her thigh at a care home in Aberdeen between October and December last year,and kissing a woman – who was also not of full mental capacity – at another facility last March.
But defence solicitor Ian Woodward-Nutt said the incidents were far from sinister, and argued nurses who were called as witnesses had all been told to look for "evidence of skulduggery" prior to them taking place.
Sheriff Andrew Miller said he was not satisfied sufficient evidence had been produced to find him guilty of the final two charges, and acquitted him.
A statement from Mr Woodward-Nutt released on behalf of Mr Findlay last night said: "My client is hugely relieved to have been found not guilty on all charges brought against him.
"This case has been hanging over Mr Findlay for more than 18 months
"From the very outset, my client's consistent position has been that he did not commit these offences.
"He is grateful to the court for its careful consideration of the evidence and for entirely exonerating him today."