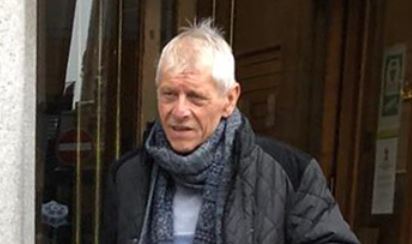 A pensioner was seriously injured after an Aberdeen man drove along a pavement and struck her as she left a church service.
Elizabeth Grant, 78, was left with several broken bones and remains in pain following the incident on King Street last February.
Former restaurateur Zoltan Dragan appeared at Aberdeen Sheriff Court yesterday where he admitted injuring the elderly woman by driving dangerously.
The 72-year-old had made a "ridiculous" decision to overtake the vehicle in front after growing "impatient" while heading out of the city.
The court heard that he travelled for about 160ft along the pavement at 15-20mph before striking Ms Grant and two other people.
Dragan said he had "pressed the wrong button" in his Honda Civic, causing him to cross into the opposing carriageway, mount the pavement and collide with three people near St Mary's Parish Church.
The court heard that Ms Grant, who was waiting for a bus, had been thrown over the car before hitting the ground.
The pensioner was left with a broken nose and ribs, and multiple fractures in her legs. She had to spend eight weeks in hospital recovering.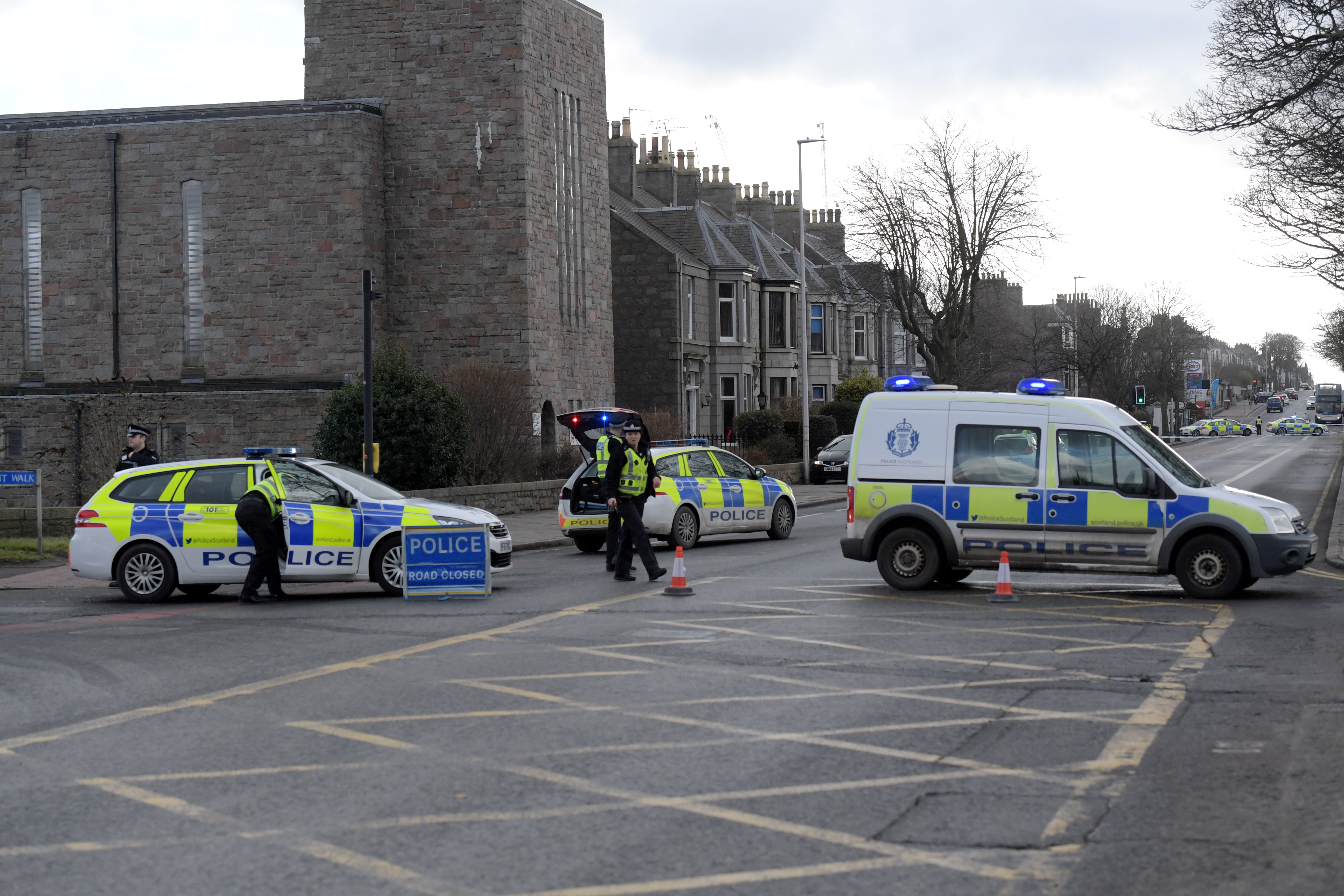 Fiscal depute Karen Dow said Ms Grant now requires a walking stick and finds it "a struggle" to get about.
She added: "As a result of breaking her nose, she has been left with a permanent feeling of a blocked nose.
"She still suffers from pain in her legs."
Two others – a 79-year-old woman and 41-year-old man – were also taken to hospital with cuts, scrapes and swelling after being hit.
Immediately after the crash, Dragan began apologising to those he had struck, explaining he had "pressed the wrong button" in the vehicle.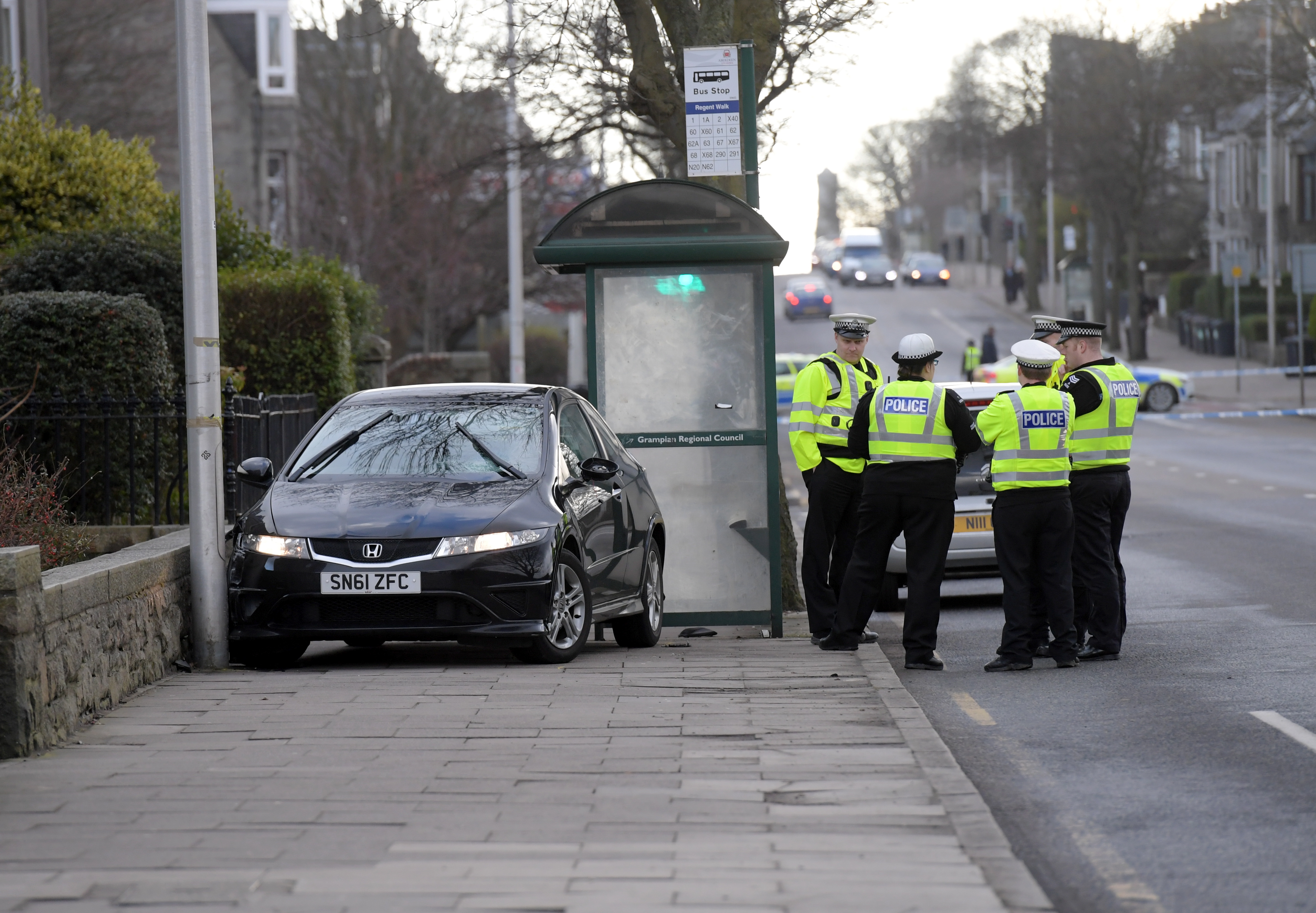 His solicitor, George Mathers, said his client had been attempting to overtake the car in front when he ended up crossing onto the wrong side of the road and mounting the pavement.
Mr Mathers said: "The car immediately in front of him was stopping and starting, and he could see there was a wide gap in front of it.
"He was impatient and in a hurry to get to Inverurie, so made the ridiculous decision to overtake and cut in the space in front.
"However he couldn't get in and saw an oncoming car, and made his next stupid decision – to head across the road, thinking he would avoid it.
"He misjudged the braking distance and went towards the bus stop."
Mr Mathers said the driver did have alternative options, adding: "There is a bus lane and, at that time, there were no restrictions on entering it."
Dragan, of Wavell Crescent, previously ran the Goulash Hungarian restaurant in the Adelphi in Aberdeen.
Sentence was deferred until next month.