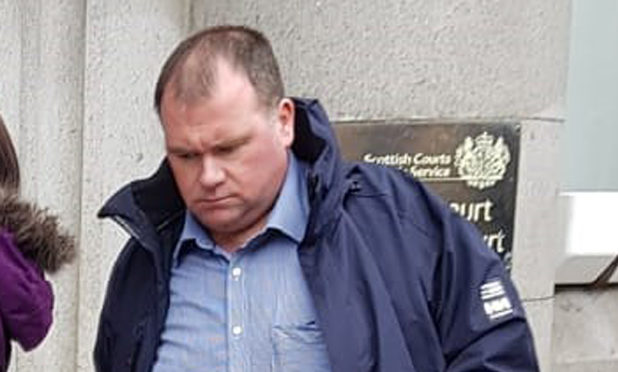 A north-east oil worker has admitted sending threats to First Minister Nicola Sturgeon, saying she should "take a bullet" over her stance on independence.
William Dall, from Portlethen, sent the late-night e-mails after getting irate while watching the news.
In one message to Ms Sturgeon, he told her she was "a liability that needs getting rid of by whatever means it takes."
The 44-year-old mechanical engineer was caught when the messages, sent to the politician's official inbox, were intercepted by a communications manager.
Dall appeared in the dock at Aberdeen Sheriff Court yesterday where he admitted uttering offensive remarks and making a threat.
The court heard that after drinking "a few" glasses of wine while watching the news, Dale sent the e-mail to Ms Sturgeon referencing a "bullet" at around 10.30pm on May 27.
Fiscal depute John Richardson said: "That was obviously assessed as threatening."
And in the process of reporting the e-mail to police the following morning, civil servants found a previous message from the same sender dated April 26.
In it, Dall called Ms Sturgeon a liar and a "liability".
He instructed her to "check the dictionary" over statements she made regarding her wish for a second Scottish independence referendum, in reference to the portrayal of the 2014 vote as "once in a generation".
Defence solicitor Graham Morrison said: "He was very frustrated with politics and what has been going on over the last few years.
"He's sending these e-mails after a couple of glasses of wine when he had seen something on the news.
"Another night, another news story, another few glasses of wine and he gets out the iPad."
The court heard that Dall claimed he had written that the first minister should be "taking a bullet" by accident.
Mr Morrison said his client had intended to say "taking the bullet," which he believed to be a phrase relating to firing someone.
He added: "He thought she should get sacked.
"He didn't mean anything by it at all and he had no intention of following up these threats."
Sheriff Ian Wallace found Dall's explanation "difficult to accept" and said: "The matter of the threat was clear, whether you intended to carry that out or not."
Dall, of Bishopston Circle, Portlethen, will be sentenced next month.
A Scottish Government spokesman said last night: "Threats and intimidation have absolutely no place in a democratic society, and no-one should be the target of such behaviour, regardless of their political views or the office they hold."