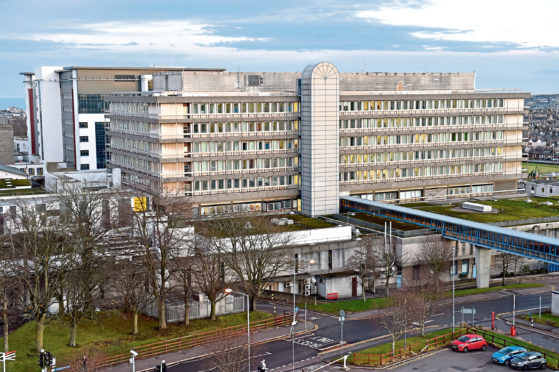 A man who will require medication "for the rest of his life" after suffering side-effects from surgery has lost a legal battle with NHS Grampian.
Allan Johnstone underwent an operation in 2011 to remove a tumour in his pituitary gland, which sits behind the bridge of the nose, as it was causing his body to produce excessive growth hormones.
But a few days later he was diagnosed with meningitis and found to be leaking spinal fluid.
These were treated but Mr Johnstone was left suffering "a number" of health issues.
He said that, while he had consented to the operation, he had not been fully informed of the risks it may pose and the alternate treatments available.
Mr Johnstone, 67, filed a legal challenge against the health board but this has now been rejected by the Court of Session.
Publishing his opinion on the matters, Lord Glennie said he had "no doubt" that Mr Johnstone – who had a similar procedure in 1980 – had been provided adequate medical advice.
He wrote: "I considered that the pursuer was predisposed in favour of surgery to a large extent because of the success of the operation 30 years earlier."
Lord Glennie added that the patient "seems to suggest" he opted for surgery before having met the consultant to discuss his options.
"I have found that the pursuer was told of all the material risks of surgery and was told of the other options, yet took the decision to go ahead with surgery," he wrote.
"I find it difficult to conceive of any probably situation in which his situation would have been different."