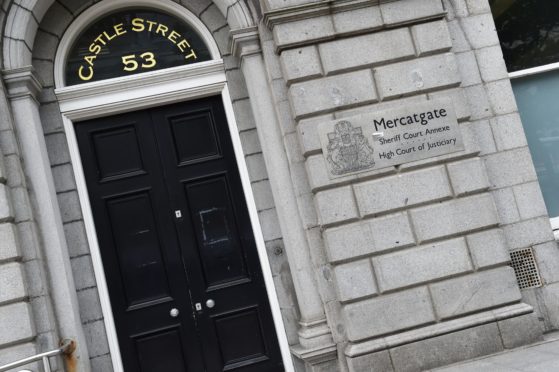 A former sea cadets leader accused of sexually abusing young boys told one of his victims not to tell as he would be seen to be "showing favour", a court has heard.
William Hay, who was a lieutenant with Aberdeen Sea Cadets, is on trial accused of a string of historic sexual offences against young boys.
The 16 alleged incidents happened across Aberdeen and Aberdeenshire over a 25-year period and involved 12 boys aged between 10 and 15.
Yesterday, Hay's alleged victims told the High Court in Aberdeen that the 69-year-old had been in charge of the uniform store, situated behind a locked door in one of the huts at Pocra Quay.
One man, who claims the officer indecently assaulted him, told the jury he had been taken into the store room by Hay.
He said: "I remember being taken into the store room and being shown pornographic magazine by Lieutenant Hay.
"I don't think I had seen one before. He told me to look through it and enjoy myself."
He claims Hay, of Lang Stracht, Aberdeen, touched him indecently and also made him do the same.
Advocate depute Jane Farquharson QC, prosecuting, asked why he had not told anyone.
He replied: "It was a secret.
"I vaguely remember him saying that we shouldn't tell anyone as it wouldn't be seen right as he was showing special favour."
Another man told the court he had not told his family Hay had tried to grab his private parts while they passed in a a corridor because if he had, the pensioner "would not still be here".
He said he had not thought to tell other sea cadet officers because "they wouldn't have believed me".
Another, who had stayed alone overnight at the unit's harbour HQ with Hay after a trip in the early 1980s, told jurors a similar story.
The man, who was in his mid teens at the time, said he had freed himself from the officer's clutches after he had grabbed his private parts.
He said Hay had then given him a pornographic magazine, but that he had been "more interested in an article about the Crimean War" than the scantily clad women inside.
He told the eight woman and seven men of the jury he had not told his parents about the "scary and confusing" incident for fear of not being allowed to remain a Sea Cadet.
Defence advocate Ronnie Renucci QC put it to the men that the events they described had not happened.
He asked why, if the crimes had been committed, none of them had raised concerns before the police opened an inquiry last year.
Hay stands accused of sexually assaulting one boy and carrying out six indecent assaults. He is further accused of using "lewd, indecent and libidinous practices and behaviour" towards the youngsters.
The former youth leader denies the charges.
The trial, before judge Graham Buchanan, continues.