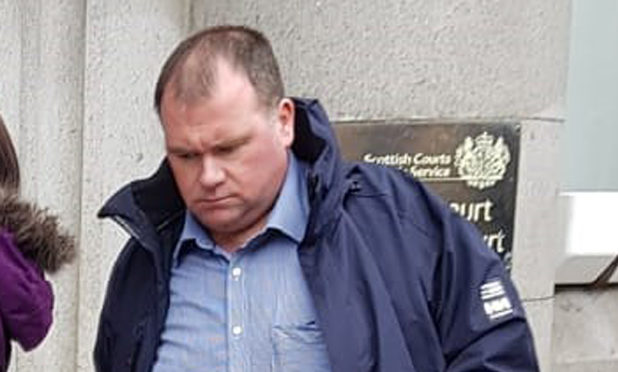 An north-east oil worker has been fined after threatening First Minister Nicola Sturgeon by saying she "needed a bullet".
William Dall also called the politician "a liability that needs getting rid of by whatever means it takes" in one of a pair of late-night e-mails.
The 44-year-old mechanical engineer, from Portlethen, had grown irate while watching a television news story about Scottish independence after "a few" glasses of wine on May 27.
He chose to vent his frustrations by writing an e-mail to Ms Sturgeon on his tablet computer.
But the message, which referenced a bullet, was intercepted by a communications manager who then discovered a previous e-mail from the sender dated April 26.
In it, he referred to the first minister as a "liar" and said she should "check the dictionary", referencing the portrayal of the 2014 Scottish independence referendum as "once in a generation".
Dall subsequently admitted uttering offensive remarks and making a threat at Aberdeen Sheriff Court last month and returned yesterday for sentencing.
Solicitor Graham Morrison explained that his client had meant to write that Ms Sturgeon needed "the" bullet, which he understood to be a reference to someone losing their job.
He argued that the messages had been misinterpreted and were not meant to be seen as a threat.
But Sheriff Ian Wallace said: "My problem is that one has 'you need a bullet' and the other says 'getting rid of by whatever means it takes'.
"I am taking those together as threats of violence."
Mr Morrison continued: "Mr Dall is highly embarrassed and had no intention of any harm.
"He was just expressing his feelings but can see why the court has taken these very seriously."
Sheriff Wallace told Dall: "I have difficulty in accepting your explanation that it can clearly be interpreted as the result of typographical error or mistranslation.
"These were inferred threats of violence and it is a serious matter when such messages are made towards political figures."
Dall, of Bishopston Circle, was fined £1,000.
A Scottish Government spokesman said: "Threats and intimidation have absolutely no place in a democratic society.
"No-one should be the target of such behaviour, regardless of their political views or the office they hold."