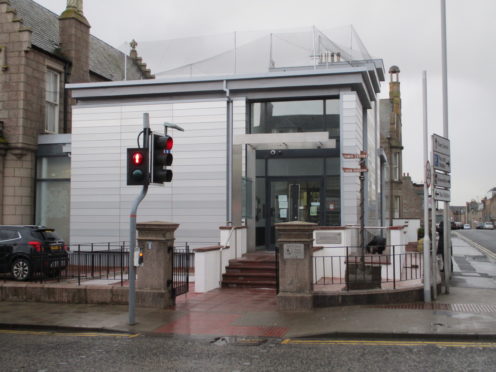 A father who bought his daughter a drone for her birthday has been fined £175 after he flew it over their street.
Andrew Mcnab of Gallowhill Road, Fraserburgh, pled guilty in Peterhead Sheriff Court to flying the drone, equipped with cameras, within 50 metres of cars and homes.
The 50-year-old had purchased the drone on March 28 this year for his 14-year-old daughter's birthday.
The court heard that, because she has learning difficulties, he had flown it from their home to show her how it worked.
But, because it was equipped with cameras, it is classed as being a small unmanned surveillance aircraft and was therefore being operated without permission from the Civil Aviation Authority and was breaching air navigation law.
Procurator fiscal Ruaridh McAllister told the court that two police officers had spotted "lights flashing in the sky" above a residential area in Fraserburgh.
He said: "They realised it was a drone, saw it was heading for the ground and followed it to the locus.
"The officers found the accused operating it and it landed on the ground next to him."
His defence agent Marianne Milligan claimed that Mcnab was unaware of the law when he used the drone for the first time.
She said: "Mr Mcnab got the drone that day for his 14-year-old daughter who has learning difficulties and was showing her how to work it.
"He didn't realise there were regulations in relation to the drone, but he accepts responsibility for it."
Sheriff Christine McCrossan questioned Mcnab's lack of knowledge on drone regulations, but Mrs Milligan insisted he "wasn't aware" there were rules in place.
The sheriff said: "I'm just surprised that someone could be unaware of the drones regulations after it was given so much attention in the media earlier this year.
"I am going to impose a fine, reduced because you pled guilty at the earliest opportunity, of £175 down from £250."
McNab's partner Dawn Sivewright, 41, pled not guilty to a charge of perverting the course of justice for not handing over the drone initially when the police arrived.
Her plea was accepted by the court.