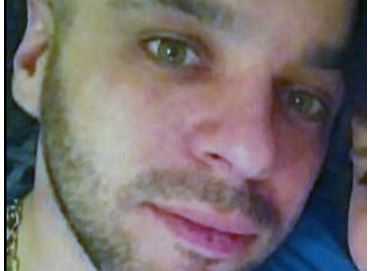 A Caithness prisoner who was jailed after he killed his friend in a car crash has won a legal battle as he seeks to be released.
Marc McDonald, from Reiss near Wick, was jailed for six years and four months in 2017 after admitting causing the death of his passenger Gavin Farquhar, 30, on the A99 by dangerous driving.
He raised a judicial review at the Court of Session in Edinburgh challenging an alleged failure by the Scottish Ministers to take timely steps to refer his case to the parole board.
McDonald, who was 31 when he was jailed at the High Court in Edinburgh in 2017, wanted to take advantage of a home detention curfew scheme which allows inmates to serve part of their sentence at home for up to 180 days.
A long-term prisoner such as McDonald can only be let out on home detention curfew if the parole authorities have recommended his release after serving half his sentence.
He will have served half of his sentence in March next year. But in order to qualify for release under a home curfew 180 days before then, the Scottish Prison Service would have to prepare his parole dossier and submit it in adequate time for the parole authorities to make a decision.
McDonald raised concerns with the prison authorities over whether his paperwork would be in ready in time.
In his legal action he maintained that its policy did not permit him to be released when first eligible and restricted the amount of time a long-term prisoner could be on home curfew licence to a maximum of six weeks.
He challenged decisions taken in April this year not to take steps to refer his case to the parole board so that it could make a decision in his case before he is first eligible for release on home detention curfew.
Lord Doherty said the decisions must be set aside. He said it will then be for the authorities to decide if there is a good case for earlier submission.