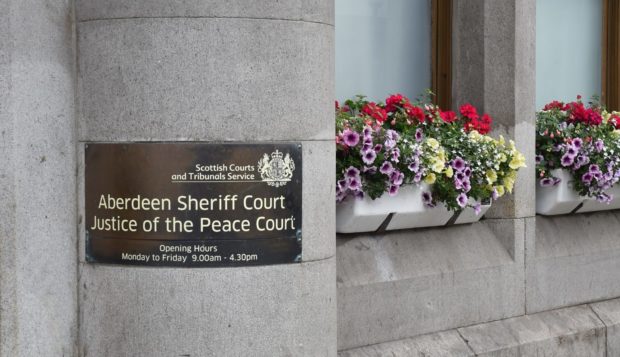 A father who had been hoping to gain full custody of his daughter on Monday has been jailed for storing Class A drugs at his home.
Shaun Ross appeared at Aberdeen Sheriff Court yesterday, where he pleaded guilty to being concerned in the supply of heroin from his address at Balgnagask Circle in Torry on Saturday, August 3, last year.
The 33-year-old father had been "struggling financially" and claimed he had been promised money by others if he agreed to store drugs at his home.
The court heard that Ross had been conviction-free for four-and-a-half years, since the birth of his child.
Defence solicitor, Liam McAllister, explained how Ross's daughter was "his world" and said he currently looked after her four or five days a week.
He had been due to have a meeting to discuss getting full custody of the four-year-old next week.
But yesterday, Sheriff Donald Ferguson had no sympathy for Ross and said that sending him to prison was the only option.
He said: "Most people who are struggling with money go to the Citizens Advice Bureau, rather than deal drugs.
"You should have thought about your daughter before you helped to supply heroin, which passes misery onto others.
"I would be shirking in my responsibility as a sheriff if I gave anything less than a custodial sentence."
Ross was sent to prison for five months.