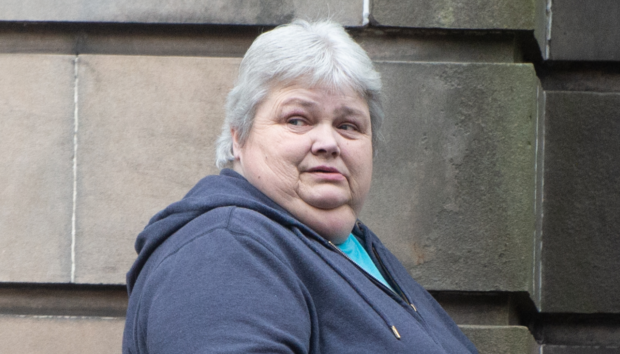 A thieving charity boss from Moray has been told to save up cash to pay compensation.
Janice Russell, from Lhanbryde, pocketed the funeral collection destined for Elgin Stroke Friends following the death of member David Newlands.
The 57-year-old, who was vice-chairwoman of the cause, was handed the money from the undertaker after being collected from mourners.
However, the donations never made it into the bank account of the group with the theft only coming to light following concerns from Mr Newlands' family.
Yesterday Russell appeared at Elgin Sheriff Court where she was told her sentence would be deferred for six months for good behaviour.
Doubts about the finances of Elgin Stroke Friends as a result of the incident has forced the group into abeyance since Mr Newlands' death in August 2018.
Pringle George, treasurer of the group, explained that the 84-year-old had been a popular face at the meetings.
She said: "He was very well known and a great laugh. It was lovely for the family to request that the money should come to Elgin Stroke Friends, so you can imagine our horror when this happened.
"All the members and their families have been shocked that she would spend a funeral collection.
"I was abroad recovering from the death of my husband Mike, who co-founded Elgin Stroke Friends, when it all happened. It's been an incredibly stressful period.
"I'm glad Janice has now acknowledged it."
Mrs George explained that Elgin Stroke Friends now hoped to resume meetings in the spring.
Yesterday Sheriff Gary Aitken said he was "not impressed" by Russell's behaviour during the "appalling" offence while suggesting that compensation be paid to Chest Heart and Stroke Scotland, which is the parent organisation of Elgin Stroke Friends.
The charity boss had repeatedly avoided phone calls, letters and e-mails from other members from the group asking what had happened to the money.
Russell, of St Moluag Place in Lhanbryde, will appear in court again in July to be sentenced after pleading guilty to the charge of embezzling £300. Sheriff Aitken also asked for confirmation to show that the funeral collection money had been repaid to be provided.