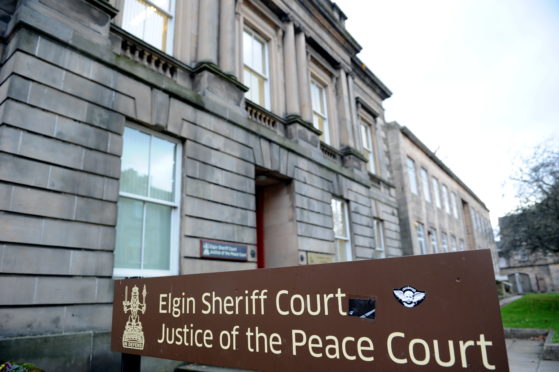 A thief who plundered a Moray home to steal jewellery and coins as well as war and police medals has had an appeal against his sentence thrown out.
Michael Ritchie, from Elgin, was jailed for 21 months at the town's sheriff court in June last year after being found guilty of stealing the items during a break-in at a house on South Street in Forres.
The theft, which happened on either May 11 or 12, 2018, came just weeks after the occupier of the home had died.
Documents published by the Appeal Court at the High Court of Justiciary say Ritchie "ransacked" the property after forcing open one of the windows.
A black torch was found on the floor inside the front of the door, which was found to have his DNA on it.
Ritchie's legal team nonetheless lodged an appeal against his sentence, claiming that the sheriff in the trial had "misdirected" the jury about scenarios involving the item.
During an interview, the thief told police he was visiting someone near the house when the offence occurred and had recently loaned a torch to his brother.
In the appeal Ritchie's lawyers argued the sheriff's direction of the jury had "reversed" the onus of proof to the defence by suggesting they "had to have evidence" he had only touched the torch "fleetingly".
In his conclusions, Lord Carloway, the Lord Justice General, accepted the sheriff could have used "greater clarity" but said her directions were clear when "read as a whole".
The appeal was refused.