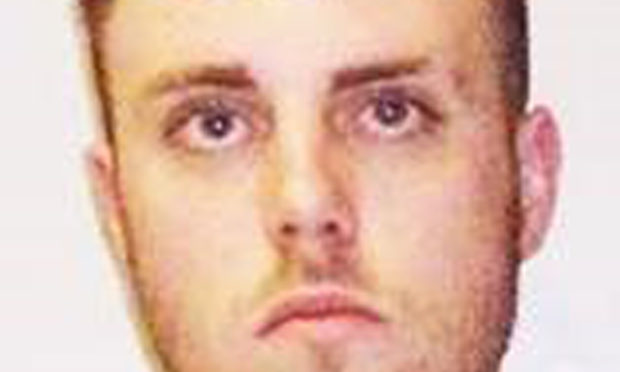 A drug-fuelled killer jailed for a minimum of 19 years after murdering a man who offered a stranger refuge in his home has had his life sentence cut.
Liam Hay, 21, was on a five-day drugs binge when he killed Anthony McGladrigan, 51, in Cuminestown, Aberdeenshire, in June last year.
Mr McGladrigan had let one of Hay's friends into his home after he had fled the violent thug.
Hay, a farm worker, followed into the family home and stabbed his innocent victim nine times.
He was jailed for life in January at the High Court in Glasgow after pleading guilty to murder and ordered to serve a minimum of 19 years by judge Lady Stacey.
But he appealed against the minimum jail term at the Court of Appeal in Edinburgh, where his legal team argued that he should have been given a bigger sentencing discount to reflect his guilty plea.
At a remote hearing last month, Hay's advocate, Ian Duguid QC, said Lady Stacey also had an obligation to consider his client's youth in her sentencing deliberations.
Mr Duguid said the law stated judges should take into account that youths aren't as fully developed as adults and have a greater chance of rehabilitation.
Scotland's second most senior judge Lady Dorrian has now ruled the minimum term was excessive and reduced it to 16 years before Hay will be eligible for parole.
The 20-year-old carried out the brutal attack while on a five-day drug binge and was said to have been "delusional" at the time.
He had been partying at his grandparents home while they were on holiday and had taken substances including cocaine and the stimulant M-Cat.
Prior to his original sentencing, the High Court heard he'd been sleeping when he was woken by a friend.
Hay grabbed a baseball bat and chased the man from the home to the neighbouring door of Mr McGladrigan's family home.
The husband and dad – who worked at the Sandman Signature Hotel in Aberdeen – leapt from his bed, warning his wife to stay where he was.
He answered the door and offered the man refuge, shouting to his wife that someone was being chased by a man with a baseball bat.
Moments later, Hay barged into the home and stabbed Mr McGladrigan several times with a knife, to his back and chest, killing him.
He later claimed he could remember nothing of the attack.
In a written ruling Lady Dorrian, who sat alongside Lord Brodie and Lord Turnbull, said the reduction of the punishment part of his sentence was not an indication of when Hay would be released.
She wrote: "This was a serious, unprovoked and distressing offence, aggravated by having been committed in the victim's own home and in the presence of members of his family."
But she added: "Having regard to all relevant factors we consider that an appropriate headline sentence would have been 18 years.
"There is usually a considerable utilitarian value in a plea of guilty to a charge of murder."
She also referenced a young person's "lack of maturity and an underdeveloped sense of responsibility, with a concomitant degree of impetuosity and recklessness".