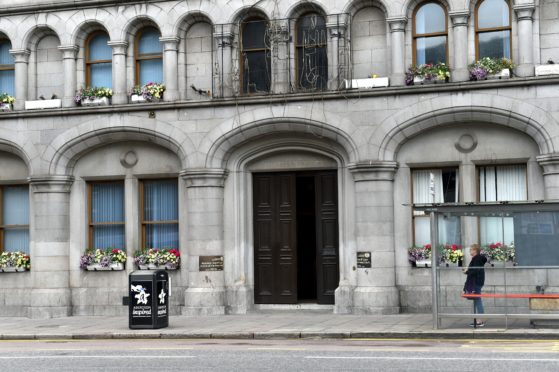 A woman was left with a broken hip and difficulty walking after being struck by a van which mounted a pavement in Aberdeen city centre.
Neil McGillivray was behind the wheel of a white Ford Transit when the he hit the pedestrian on Friday, November 29, last year.
Having already pleaded guilty to careless driving and causing injury to a pedestrian, he represented himself at Aberdeen Sheriff Court yesterday, where he appeared for sentencing.
Fiscal depute Lynn Macvicor said the 61-year-old labourer had been behind the wheel of a work van on Belmont Street, waiting to turn onto Union Street, at about 3.30pm that day.
She said: "The vehicle couldn't get out due to the traffic.
"A passing bus then signalled to the Transit van to move out of the junction but there was not much room for it to manoeuvre.
"The van began moving forward at about 5mph, mounted the pavement and struck the woman to the knee, causing her to fall to the ground."
Members of the public rushed to the woman's aid, as did McGillivray, and an ambulance was called.
She was later found to have suffered a broken pubic bone as a result of the fall.
McGillivray, a labourer who works in Tullos, told the court: "I started to go forward and looked right and left to ensure there were no pedestrians.
"She appeared out of nowhere."
He said the ability to drive was necessary for his job, and that disqualification would "probably" lead to his unemployment.
Sheriff Philip Mann said: "I would assess the level of collision as quite low, given the circumstances."
He chose not to ban McGillivray, of Bannerman Place in Aberdeen, from the roads, but instead add four penalty points to his driving license and fine him £320.