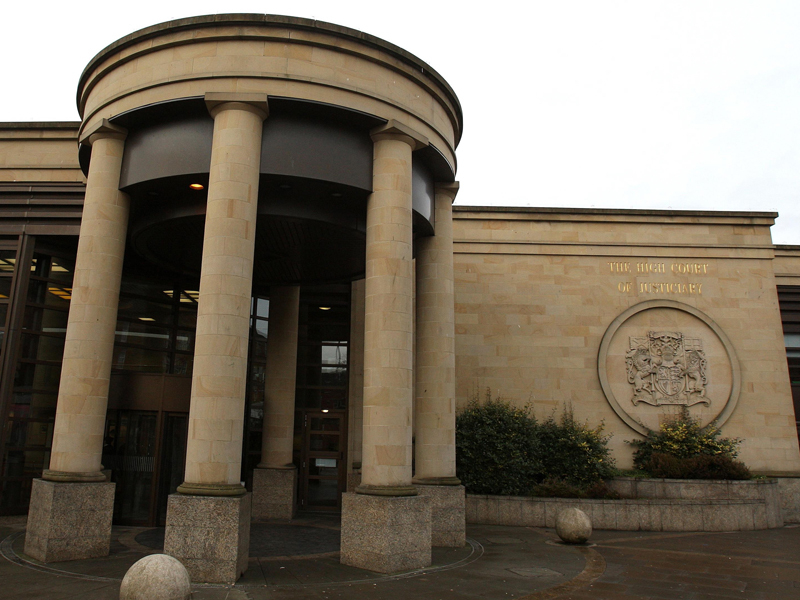 A woman yesterday told a jury she was raped when she was 12 or 13 by a father-of-three.
The 48-year-old, who cannot be named for legal reasons, told the High Court in Glasgow: "All I remember is thinking 'Please let this be over.' It felt like a lifetime."
The woman was giving evidence at the trial of 81-year-old Donald MacNeil from the Western Isles, who denies charges of sexually abusing 13 girls over a 40-year-period from 1971 to 2011.
MacNeil, also denies raping this woman in the 1970's and another girl when she was aged between 14 and 15 in the 1990's.
In evidence, the 48-year-old told advocate depute Kath Harper, prosecuting: "He told me 'This will be our secret.' He also said: 'You're my favourite.'"
She added: "Afterwards he picked up his trousers as if nothing had happened. I felt dirty. It was just revolting. Why did I let him do it. I felt it was my own fault. I thought why did I let him do that to me.
"I sat and cried and cried and I couldn't tell anyone."
The woman also claimed that she had been sexually abused by MacNeil between the age of 9 and 12.
She is expected to resume her evidence today.
Earlier another woman aged 52 told the jury that MacNeil took her for a drive in a car and allowed her to steer.
She said that she sat on his knee as she steered the car and added: "He had his hands up my top at my chest. My father never touched me like that way. Clearly it was wrong."
The woman said that MacNeil also abused her on a couple of other occasions by putting his hands on her chest under her top.
Under cross-examination by defence QC Derek Ogg the woman said that she had told her parents and added: "They would not believe me. They thought I was fantasising."
Before the evidence started Mr Ogg told the jury that MacNeil, who is not sitting in the dock, but in a wheelchair in the front of the dock, was suffering from a terminal illness.
Mr Ogg said: "My client has bowel cancer which has spread to his liver and lungs. He is undergoing chemotherapy treatment, but feels able to take part in the trial.
The trial continues.