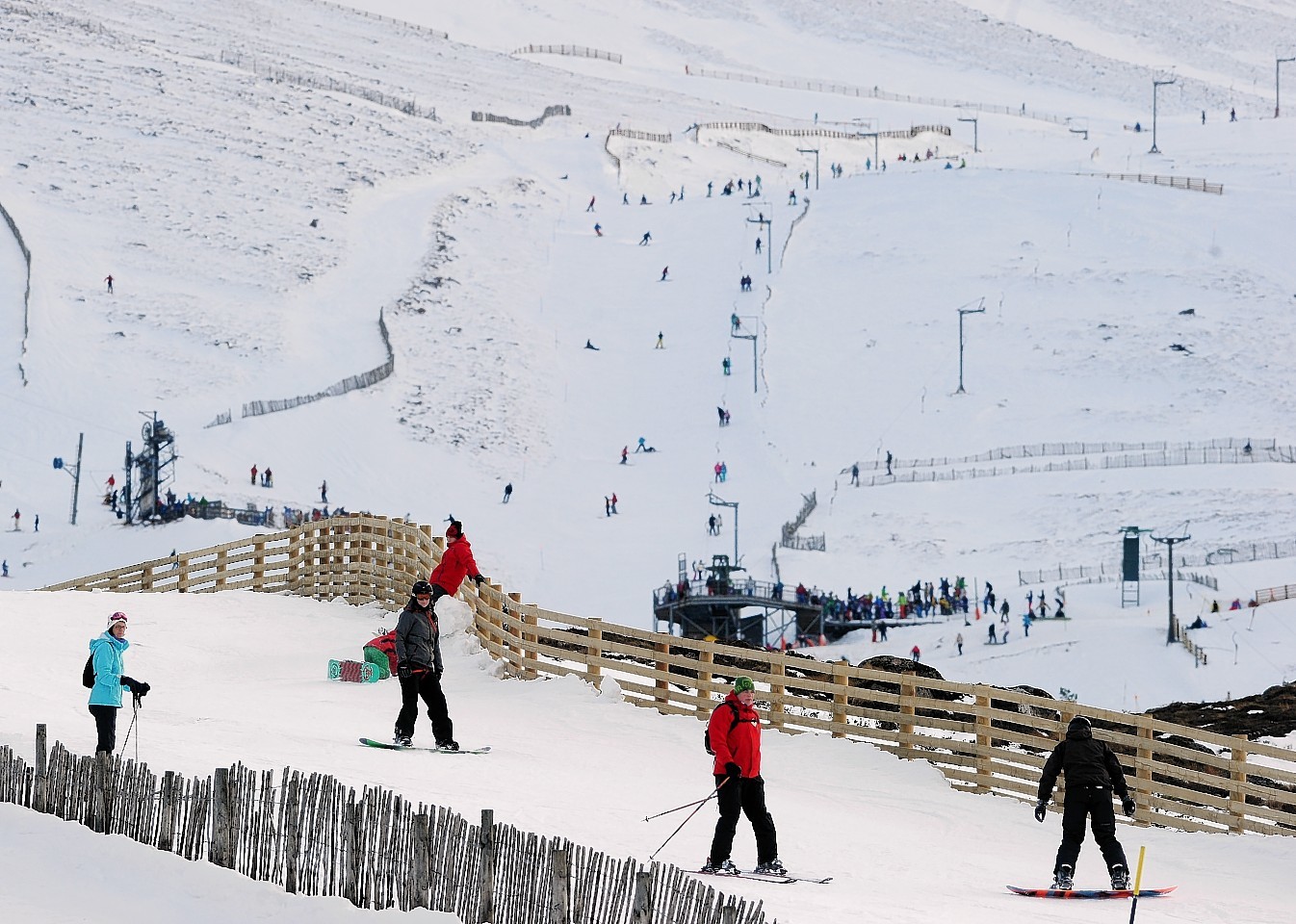 A skier is suing the operator of the Cairngorm ski centre for £500,000 damages after an accident four years ago.
Self employed electrician Christopher Hutton was skiing downhill on the M2 blue run in March, 2010 when he fell and broke his left hip.
After an operation and two weeks in hospital, Mr Hutton, 51, claims he was left with one leg about 1inch shorter than the other.
In a civil action papers lodged at Inverness Sheriff Court, he states he requires regular shoe adjustments and still suffers pain and restriction of movement and walks with a limp.
His lawsuit also includes compensation for past and future loss of earnings.
Mr Hutton claims that proper grooming of the snow was not carried out, and no hazard signs had been erected to warn of excavated frozen snow left on the run that allegedly created icy lumps called "death cookies" which he claims caused his accident.
The company deny negligence and allege there is no record of any hazard on the run that day, that there were no other incidents and no complaints from other skiers.
Advocate Craig Murray, for Mr Hutton, asked Sheriff David Sutherland to order the company, recently taken over by Natural Retreats, to hand over information which so far they had been resisting.
He wanted to know what risk assessments were carried out on the slopes as well as the identities of certain staff who were working that day, including the snow patrol staff whose duty it is to check the runs for safety issues, and the name of the operator of the snow grooming machine, and which of the four machines operational that day was being used.
Mr Murray is also seeking information on company training of the snow grooming machine operator and to establish whether or not snow patrols were diverted at the time of the accident to digging out the funicular railway.
He revealed that Freedom of Information legislation had to be used previously by Mr Hutton's lawyers to obtain data to prepare the case when the company refused to co-operate.
He said: "Usually there is co-operation between both parties, but there has not been full co-operation in this case. The documents will allow my client to make his case more specific. Some of the information is central to both parties' case to establish what hazards were identified on the day and what remedial action was taken."
Sheriff Sutherland ordered the company to produce the required information by July 16.
A proof has been set for September 8 and 9 and 22 and 23.
The company, through solicitor Jordan McCarter, argued that much of the information sought is not relevant or had already been disclosed.