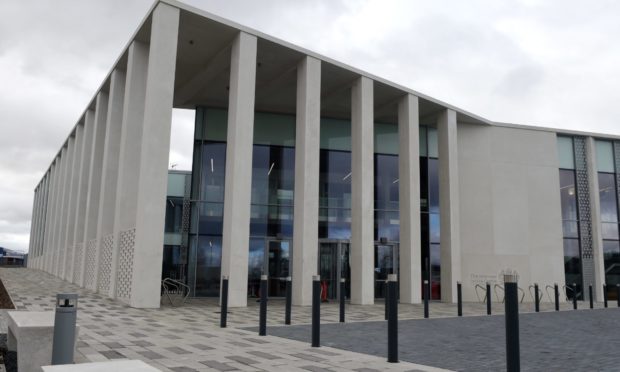 A convicted paedophile contacted what he thought was a 12-year-old girl while he was still being monitored by the authorities.
But Inverness Sheriff Court heard that 56-year-old Calum Thomson was communicating sexual messages to an undercover police woman, involved in an operation to snare adults grooming children for indecent images to share on social media.
Thomson, of Bruce Gardens, Inverness had previously admitted the sexual communications offence between February 3 and February 13. He also admitted a similar previous conviction in 2017, involving a young girl for which unpaid work was imposed.
He had sentence deferred for a background report and appeared for sentence on Thursday.
Sheriff Gary Aitken decided against jailing Thomson after hearing from defence solicitor Laura-Jane McFarlane. Instead he ordered him to perform 200 hours of unpaid work and participate in a sex offender's rehabilitation programme.
Thomson was also placed under three years social work supervision and on the Sex Offender's Register for the same period.
In addition, he was instructed not to delete any internet history from any devices he may have and submit them for scrutiny to police or social workers.
Sheriff Aitken warned him he would be jailed if he failed to comply.
Mrs McFarlane said: "He doesn't know why he is doing what he does. He accepts he needs help and wants the opportunity to address his behaviour.
"He realises this is his last chance.
The court heard earlier that he was one of two sex offenders who had joined a social media group which was under police investigation.
The court heard that Thomson sent her over 230 messages in the 10 day period, asking for indecent photographs of her and urging her to perform sex acts in them.
He also sent her two indecent photographs.
In his social media profile, he claimed he was 20 years younger at the age of 35 and lived in Scotland, fiscal depute Robert Weir said.
On March 2, police raided his home and confiscated several devices but only the two images he had sent were recovered.