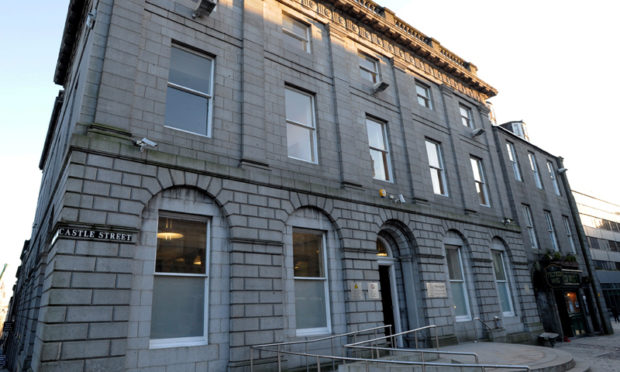 An oil worker has gone on trial accused of raping a married mum in a lane in Aberdeen city centre.
Anthony Clark appeared at the High Court in Aberdeen yesterday and denied carrying out an attack on Valentines Day last year.
A special defence was lodged by Clark's counsel David Moggach, insisting all sexual contact between the pair had been consensual.
During the first day of evidence jurors heard from the alleged victim who claimed she was dragged into a lane leading away from Bon Accord Terrace.
She said Clark raped her there as she was leaning against a flight of external steps.
The court heard the 29-year-old, who cannot be named for legal reasons, had been on a night out with her best friend on February 13 when the pair met Clark, of 23 Lake View, Hebburn, and his colleague.
She said the men approached them as they were drinking in the Vodka Bar on Belmont street and they stayed in their company as the night continued.
Early the next morning the shop worker's friend was taken home by her boyfriend, however she decided to stay with Clark and his co-worker.
The court was then shown CCTV footage of the trio walking along Union Street, Langstane Place, Bon Accord Street and Bon Accord Terrace.
During certain points in the footage the woman could be seen holding hands with the accused and on one occasion the pair disappear from view into a doorway.
They emerge moments later and are seen holding hands before they turn onto Bon Accord Terrace. It was then that the woman says she was raped.
Giving evidence she told jurors she eventually managed to escape Clark, 34, after she lied to him and said she would go back to his hotel room.
She claimed she fled from the lane and ran straight into a taxi as he was fastening his trousers. She then ordered the driver to take her to the nearest police station where she told officers she had been raped.
She told the court: "When I saw police officers I just buckled. My legs gave way and I thought I'm safe. I have got away."
The trial continues.