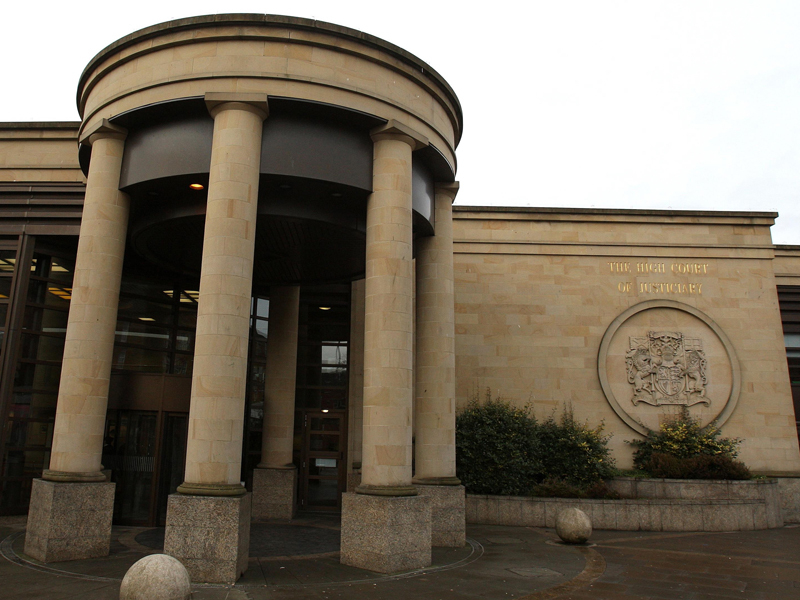 An armed robber who was caught after posting a selfie on Facebook – wearing the distinctive outfit he wore during the raid was today jailed for five years and six months.
James Robertson, 26, of Hallfield Road, Aberdeen, uploaded a photograph of himself on the day of the raid at Ladbrokes in Aberdeen.
He changed his profile picture on February 10 – the same day the betting shop was targeted.
Advocate depute Keith Stewart QC said the top Robertson was wearing was identical in colour and pattern to that worn by one of the robbers.
"This was a foolish piece of bravado by the accused showing off," he said.
At the High Court in Glasgow today, judge Lord Armstrong jailed Robertson and also ordered him to be monitored in the community for three years after his release from jail.
Lord Armstrong also jailed Robertson's 17-year-old cousin – also called James Robertson, of Esk Place, Aberdeen – for three years for his part in the armed robbery.
Lord Armstrong told Robertson senior, who has 90 previous convictions, and his young cousin: "This robbery was pre-meditated and planned.
"Shop workers must be protected against people like you who show no regard for the law."
The raid took place at Ladbrokes in Rousay Drive in Aberdeen. The pair rushed in with their faces masked and brandished a knife at an employee before escaping with £1,485.
Police also recovered text messages following the raid, including one which said: "Wait until you see the morn's paper."
Robertson senior was found guilty of committing the robbery after trial. His young cousin admitted his part in the offence, but claimed he carried out the robbery with a Polish man he only knew as PJ.