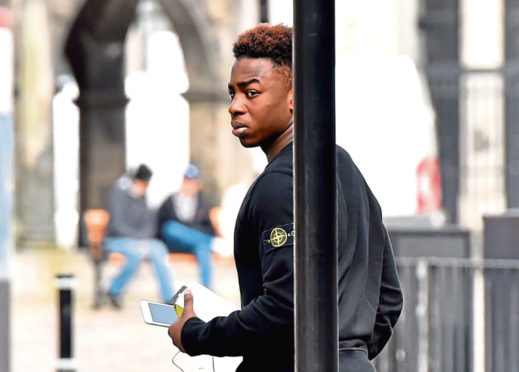 A young Aberdeen footballer has told how he feared for his life during an alleged robbery bid, a trial has heard.
David Dangana, 19, gave evidence in the trial of Kyle Cameron, 28, Lana McAllister, known as Smart, 30, and Shaun Stewart, sometimes known as Paton, 33, at Aberdeen Sheriff Court.
The trio are accused of assault to injury over an alleged incident involving the youth player, who was on the substitutes' bench for the first team's win at Kilmarnock last weekend.
Under questioning from depute fiscal Sally McAuley, Mr Dangana said he had been driving home when he was flagged down by a woman he identified in court as Smart before two males also appeared.
He said the woman asked "where is it?" and he replied: "I don't know what you're talking about."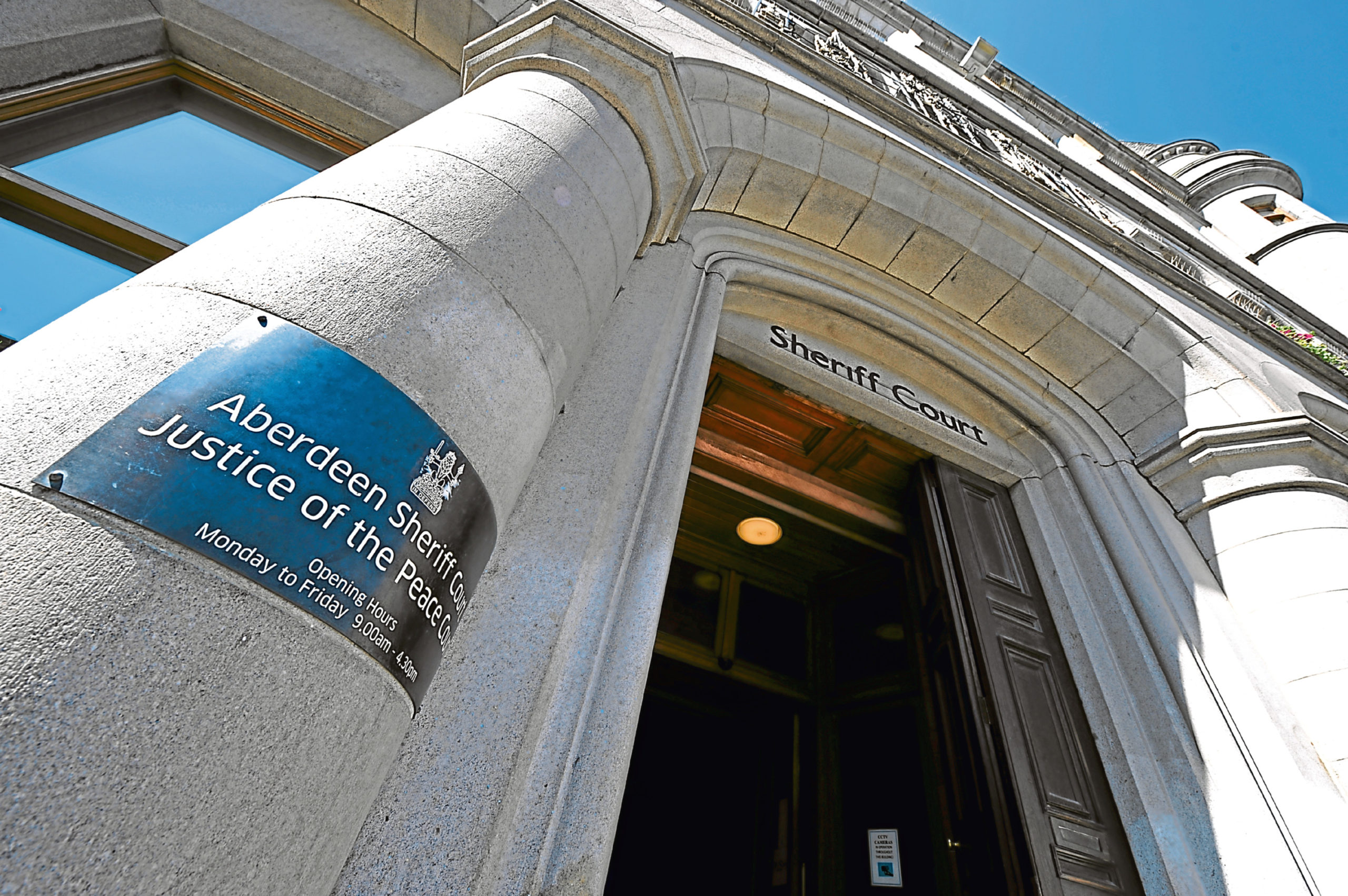 Mr Dangana said one of the men then banged on the driver's door window with the handle of a kitchen knife until it smashed.
He said: "I was just panicking, scared."
He added: "When he smashed the glass he held the knife up to my face asking 'where is it?'."
Ms McAuley asked him if he knew what it was they were referring to and he replied: "At the time I didn't know, but right now I'd say drugs."
She said: "Did you have any drugs in your car?"
He said no. The fiscal asked if he was a drug user and he replied: "No."
He went on to say the woman asked for his phone and he gave it to her. Ms McAuley said: "What did you think would happen if you didn't give her your phone?"
Mr Dangana said: "I'd be killed, I don't know."
---
---
He said the other male, who he identified in court as Cameron, asked him for his wallet before punching him twice in the face.
It was agreed in a joint minute that two fingerprints from Stewart were found on the car door.
Another man was brought into the court and Ian Houston, representing Stewart, asked Mr Dangana: "Is there any possibility that he in fact was the man with the knife?"
He said: "It could have been."
However, another witness, Sharon Skene, who observed part of the incident from her home, identified Stewart in the court as one of the men present and said he was holding a red and black metal bar.
The alleged incident happened on Fairlie Street, Aberdeen, on August 9. Cameron, Smart, of Danestone Circle, Aberdeen, and Stewart all pled not guilty to the charge against them.
Stewart denies further charges of possession of a knife and metal pole and of refusing to provide evidential DNA, fingerprints or photograph to police when required, and lodged a special defence of incrimination of another male.
The trial continues.