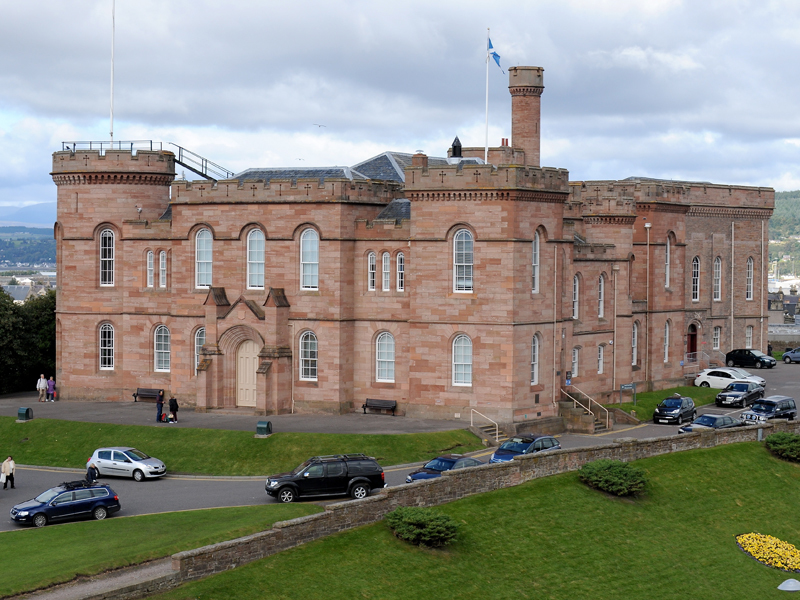 Inverness Sheriff Court is struggling to meet a crucial government target, research by the Scottish Conservatives has revealed.
In response to a Freedom of Information Act request to the Scottish Government, the party discovered that in June only 60.2% of cases went from charge to verdict within 26 weeks – down from 65% in May.
This is despite the court having to deal with fewer cases in June, when the number of summary cases fell from 137 in May to 98 in June.
The target is to achieve 100% within the 26-week time period.
The city's court also faces the prospect of an increase in workload, with the closure of Dingwall Sheriff Court in January 2015, which will result in business being diverted to Inverness.
Conservative Highlands and Islands MSP Mary Scanlon said: "The SNP said remaining courts would not be adversely affected by the closures.
"Clearly that is not the case and it demonstrates their total unwillingness to listen to anybody."
She added that the closure of Dingwall Sheriff Court could lead to further delays to justice.
Ms Scanlon said: "The real concern is for the families, relatives and victims of crimes, who want justice to be handed out quickly and efficiently, which helps them move on from the often traumatic experiences they may have had.
"This growing backlog also means additional cost to the taxpayer."
A Scottish Court Service spokesman said the situation at the Inverness courts had improved since June.
He said: "The percentage of cases going from caution and charge to verdict within 26 weeks at Inverness Sheriff Court and Justice of the Peace Court as of July, has improved and now sits at 72.7% and 92% respectively."
He added that the service had made it clear that court closures across Scotland would result in a redistribution of only 5% of the overall business to courts with sufficient capacity and no reduction in judicial or court staff.
And he pointed out that, while overall levels of crimes, including violent crime, had fallen in recent years, the reporting and detection of some crimes, including sexual crimes and crimes associated with domestic abuse, had increased over the past year.
He said: "To tackle these increases, targeted measures have been agreed across justice organisations, with additional judicial, court and Crown Office staff being deployed.
"These measures will increase the number of cases settled within 26 weeks and demonstrate court capacity is available to deal with the increased level of business."