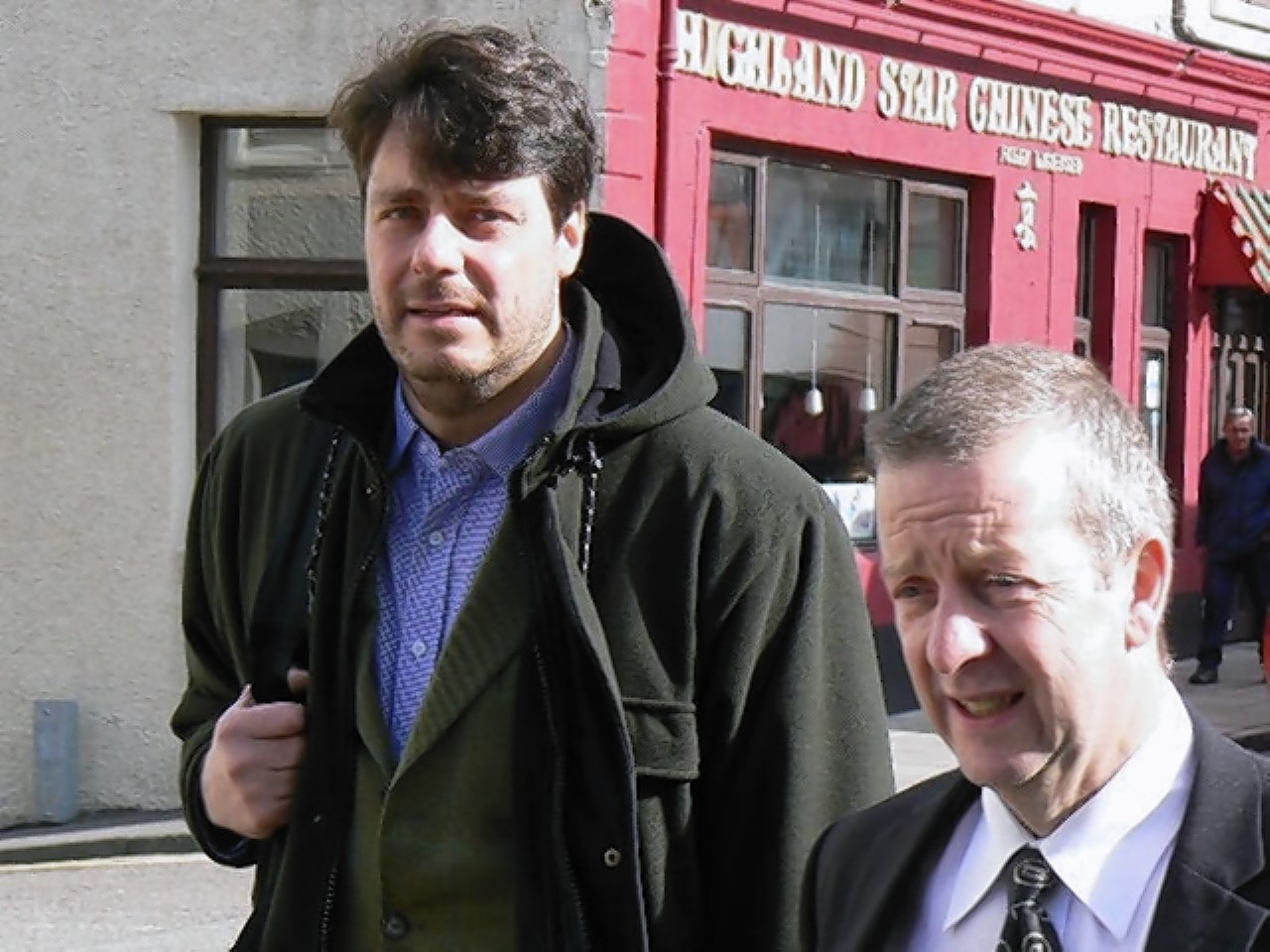 The owner of Britain's most remote pub fought back tears yesterday after a sheriff ordered the confiscation of his dying father's hunting rifle.
Belgian Jean-Pierre Robinet, who earlier admitted illegally possessing firearms, had just heard that police would dispose of the Blaser rifle, as well as dozens of 300 calibre bullets and a shotgun, worth a total of almost £16,000.
After the hearing at Fort William Sheriff Court yesterday, the 44-year-old said: "It is a hunting tradition, and in my case a family tradition as well, that you hand your hunting rifle down to your son, and my father is dying."
His pub – the Old Forge at Inverie, on the Knoydart peninsula – is listed in the Guinness Book of Records as the most remote pub on mainland Britain.
There are no roads to the area, which can only be reached by hiking 18 miles over Munros or via a seven-mile sea crossing.
The court previously heard that police hired a boat while Robinet was away on business and raided his accommodation at the hostelry, seizing the weapons they found.
Sentence was deferred until yesterday when Sheriff Richard Davidson admonished him.
His agent, solicitor, David Dewar, said Robinet's "innocent lack of knowledge of Scottish law" landed him in court.
He said his client had a full firearms licence in Belgium and a European pass – effectively a passport for firearms – which covered his possession of the weapons while travelling in Europe.
Mr Dewar said: "Ironically, on his trips from Scotland to Belgium he has been totally legal.
"The only time he has been illegal is when he has his guns permanently within his new residence at Inverie.
"He thought the Belgian certificate and the European pass covered him for Scotland as well."
He added that his client had visited the area to hunt with the estate's stalker for about 15 years and his guns were legal until he took over the pub about 18 months ago.
Sheriff Davidson said Robinet should have consulted the police in Scotland about gun laws here.
He added: "Because I accept that there is no wilfulness in Mr Robinet's breach of the law, it would be inappropriate to impose any penalty other than confiscation."