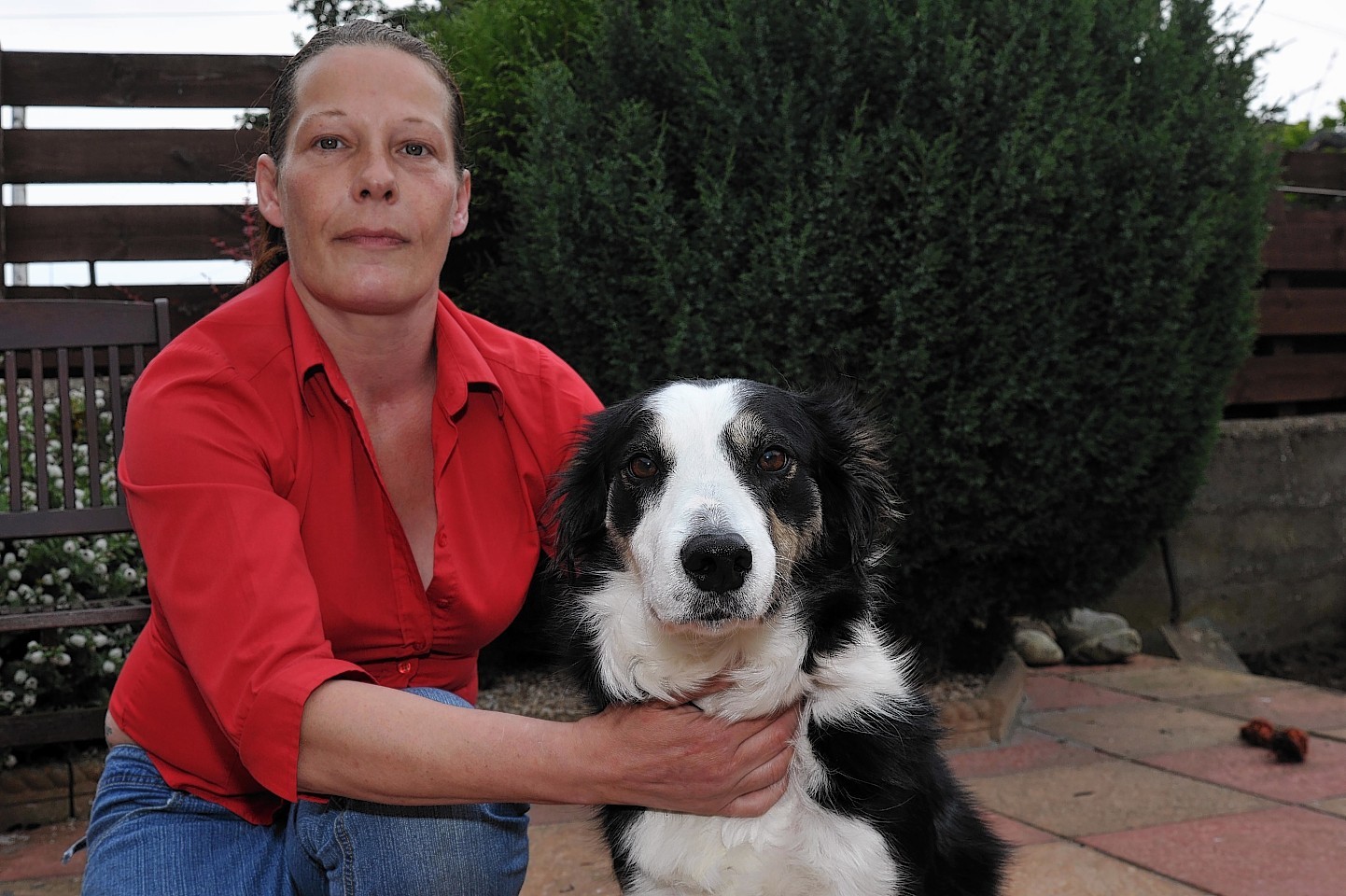 A north-east animal lover has been told she will have to wait another week to find out if her beloved pet is facing a death sentence.
Marie Wiseman's dog, Ruby, attacked a shop assistant in Fraserburgh in November last year.
Wiseman admitted breaching the Dangerous Dogs Act, but asked for mercy from Peterhead Sheriff Court.
She had been due to learn the outcome of the case yesterday, but was told there was too much other business on.
Sheriff Noel McPartlin agreed to a suggestion from solicitor Sam Milligan that it might be "prudent" to adjourn the case for a further hearing due to a packed court agenda.
He told Wiseman: "I'm afraid that the court timetable is such that we're not going to reach your hearing today."
The case was previously delayed in October when Wiseman's legal team asked for more time to secure a report from a dog behaviour expert.
Sheriff Andrew Miller gave the expert six weeks to assess if Ruby posed any risk to the general public.
At the next hearing in November, the sheriff will decide whether or not to put the collie down.
Another option would involve certain conditions being imposed on Wiseman, including muzzling the animal or keeping her on a lead.
The court previously heard that Christina MacGregor, who works at the D&G Anderson grocery store on Gallowhill Road, had been opening for business when the black-and-white collie ran past.
Fiscal David Thorburn told the court: "It suddenly turned and, without warning, went towards her. It was snarling loudly. The shop worker then felt a pain to her lower leg and she screamed out. She realised she had been bitten by the dog."
Wiseman grabbed Ruby, pulled her away and put a harness and lead on her.
Wiseman, 40, of Queen Mary Street, said later that her pet had been frightened by a noise and acted out of character.