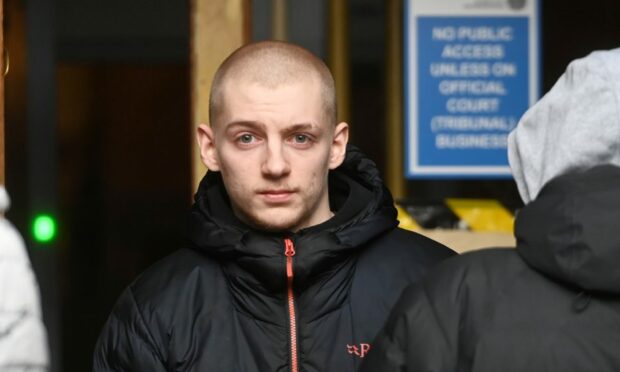 A racist teen who told a Chilean man to "go back to your own country" has been told he will face no further penalty for the offence.
Theo De Geus, 19, appeared in the dock at Aberdeen Sheriff Court and admitted hurling racist slurs at Gabriel Ogalde-Gallardo and branding him as "curry-munching".
De Geus also told Mr Ogalde-Gallardo to go back to Pakistan, despite being born in Chile and having lived in Aberdeen for nearly 15 years.
The teenager followed Mr Ogalde-Gallardo in the early hours of the morning as he was singing along to music through his headphones and accused him of "speaking to him".
He then launched into a racist tirade, telling Mr Ogalde-Gallardo to "go back to your own country".
The court heard how De Geus' racist slurs were so loud they woke up Mr Ogalde-Gallardo's brother and father, who were sleeping in the family home.
De Geus spent 40 days in custody as a result of the offence.
The 19-year-old pleaded guilty to two charges of behaving in a racially aggravated manner and of breaching a bail condition to stay within his home within certain hours on October 30 last year.
He also admitted guilt to a further two charges relating to a matter from September 19 2020, in which he acted in a threatening or abusive manner towards a man and a woman.
He also destroyed a fence by battering it with a shovel.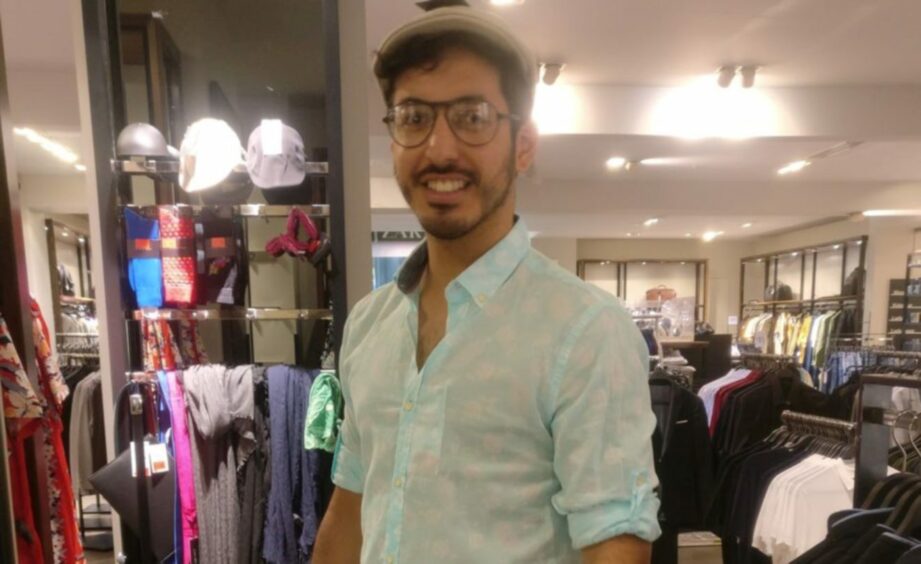 Accused was acting in a volatile manner
On the September 2020 charges, fiscal depute Rebecca Thompson told the court that witnesses were within their living room when they heard banging and shouting in their front garden.
She said: "On looking out the window they saw two males, one of which they recognised as the accused, on the footpath. The accused shouted at them to come outside.
"They went into the front garden and were challenged to a fight by the accused, who was shouting, swearing and acting in a volatile manner."
De Geus was heard to call the woman a "fat slag" and a "grass".
'It goes without saying that his conduct was disgraceful'
Defence agent Neil McRobert described his client's behaviour at the couple's home as "not appropriate".
And in relation to the racism charge, Mr McRobert said: "It goes without saying that his conduct was disgraceful that night.
"He was under the influence of substances and he knows that is no excuse – it was completely unacceptable."
In relation to De Geus acting in a threatening manner, Sheriff Lesley Johnston told him that she could have imposed a custodial sentence but noted that he had been "making progress" and working with the social work department on his behaviour.
She imposed a community payback order with six months of supervision and ordered him to carry out 117 hours of unpaid work.
On the racism charge, Sheriff Johnston described it as an "absolutely disgraceful incident" where the complainer "did not deserve to be treated in this way".
However, she admonished him due to the 40 days spent in custody following his arrest.
For all the latest court cases in Aberdeen, as well as the latest crime and breaking incidents, join our new Facebook group HERE.