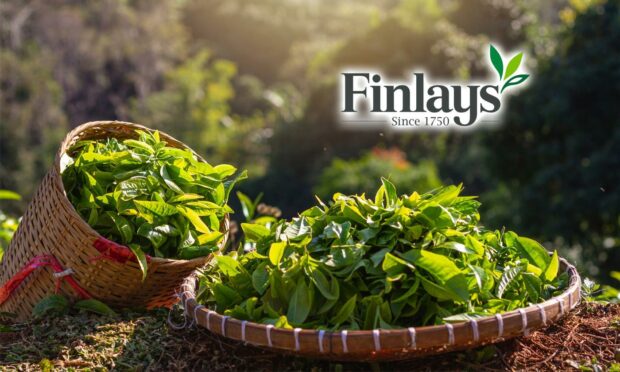 A Scottish judge has allowed hundreds of Kenyan tea plantation workers to sue the Aberdeen firm which employs them, after claims they suffered injuries at work.
The "historic" ruling at the Court of Session in Edinburgh paved the way for a multi-million-pound court action against James Finlay (Kenya) Ltd which is registered in the Granite City.
More than 700 claimants, represented by Thompsons Solicitors, have accused Finlays of expecting them to operate under "working conditions that can be described without exaggeration as modern-day slavery."
Hundreds of people have claimed excessive demands on Finlays group's tea pickers amounted to health and safety-related negligence which damaged their health.
Seeking damages
The group of past and present workers are seeking damages through the Scottish Courts and Tribunals Service – a matter the multi-national company argued should instead be handled by the courts in Kenya.
Finlays explained: "Our view remains that the proper place to address allegations brought by Kenyan citizens regarding their employment in Kenya is in the Kenyan Courts."
But a virtual hearing by the judge, Lord Weir ruled he was "satisfied" the conditions had been met to grant the workers the right to pursue their compensation claim in Scotland.
'Modern day slavery'
Reacting to the landmark development, Patrick McGuire – a partner at Thompsons Solicitors – said: "This is an extremely important day in the long fight for justice for the Kenyan tea workers.
"We need to end their working conditions that can be described without exaggeration as modern-day slavery.
"It's also a historic day for Scots Law as Lord Weir indicated that 'in principle, the criteria for granting the application to bring group proceedings are met.'"
James Finlay (Kenya) Ltd is part of the Finlays group which traces its beginnings back to the cotton merchant James Finlay, who set up his business in Scotland back in 1750.
Today, the firm operates across five continents and trades with major retailers – including Sainsbury's, Tesco and Starbucks.
In a statement, James Finlay (Kenya) Ltd said: "The health, safety and welfare of everyone connected to our business are of paramount importance to James Finlay Kenya.
Internal investigation
"We have a well-established health and safety programme which includes staff training programmes, processes to ensure that we maintain a safe working environment for all workers and a robust monitoring and improvement process which identifies opportunities for further development.
"This case focuses on allegations relating to a period when some of our workers still picked tea by hand.
"For economic reasons, this is no longer the case for our operations in Kenya, where the tea harvesting process has been mechanised.
"We take any suggestion that we have fallen short of our own high standards extremely seriously.
Another hearing
"Since becoming aware of the claim, we have been conducting an internal investigation into the allegations made, and have also appointed an independent third-party auditor to visit and report on conditions at the Kenyan locations referenced in the claim.
"Any issues that are identified will be swiftly addressed."
Finlays' tea operation supports 7,000 people who live and work on the firm's farms which produce 28 million kilograms of tea leaves every year.
The case is due to be considered at another hearing next month.