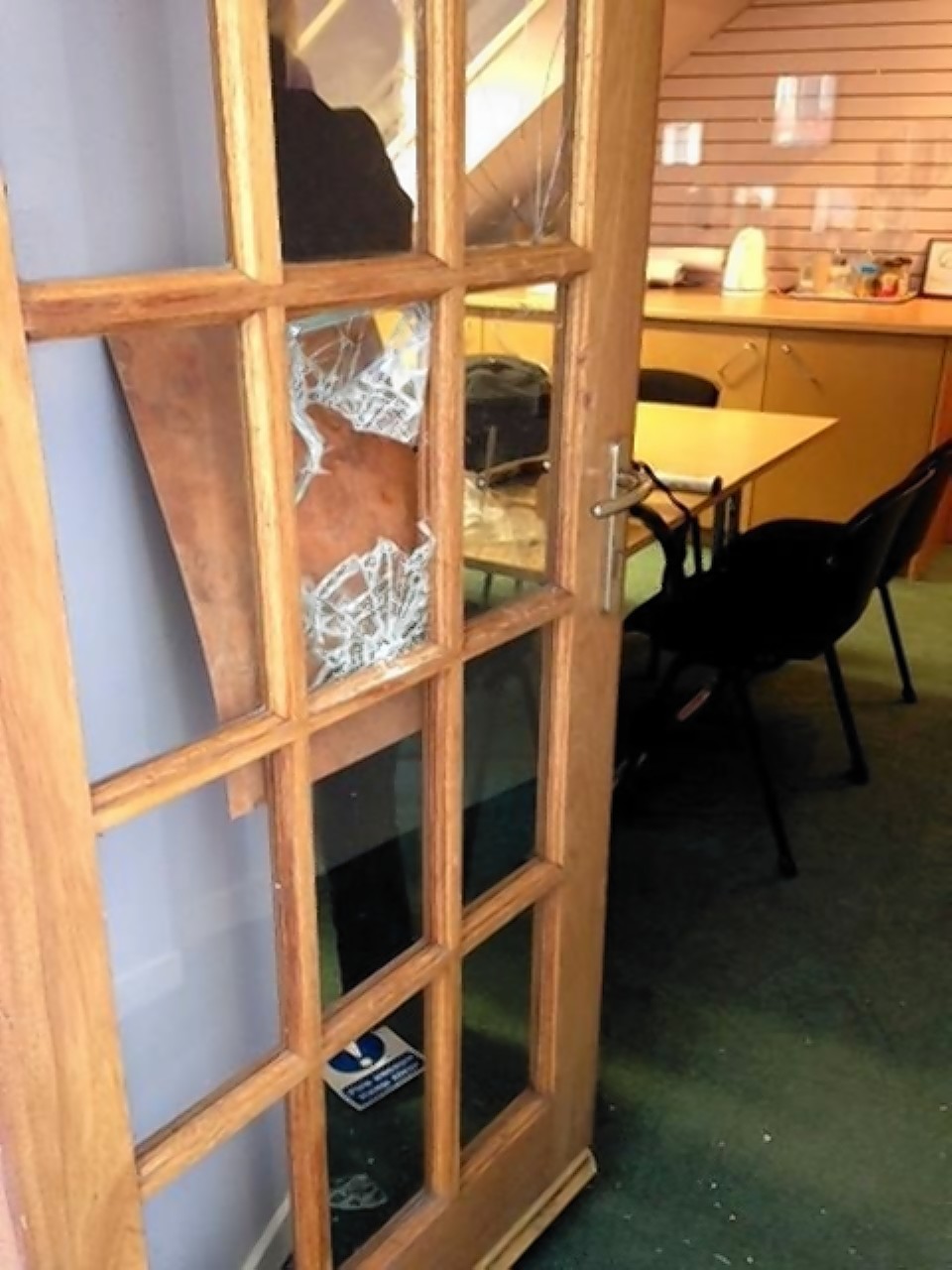 An Inverness charity has thanked the public for support after a break-in at their offices last week.
About £2,000 worth of damage was caused to the premises of Chest Heart and Stroke Scotland in Mealmarket Close during the incident on Thursday night.
Windows were smashed and filing cabinets prised open.
A laptop and briefcase were taken, as well as charges and cables.
Peter MacAllister has appeared at Inverness Sheriff Court in connection with the break-in.
MacAllister, 35, of Archcournie, Baron Taylor Street, Inverness, admitted the break-in and stealing a Fujitsu laptop, chargers and cables, and a Jasper Conran briefcase.
He was jailed for 80 days.
A Chest Heart and Stroke Scotland spokeswoman said: "Everyone at Chest Heart and Stroke Scotland has been overwhelmed by the support we have received from people since the break-in. I can't believe how supportive the community has been through many kind wishes and even some donations.
"I'd like to thank Police Scotland for their rapid response and hard work and appreciate their help in recovering the items that were stolen.
"We've had a hectic and stressful week following the break-in but it didn't stop us holding The Beast event this weekend which saw over 750 people take part in the 10k obstacle race raising over £8,000 with more money still coming in.
"I think this level of support just cements what a wonderful relationship Chest Heart and Stroke Scotland has with people in the north of Scotland. "