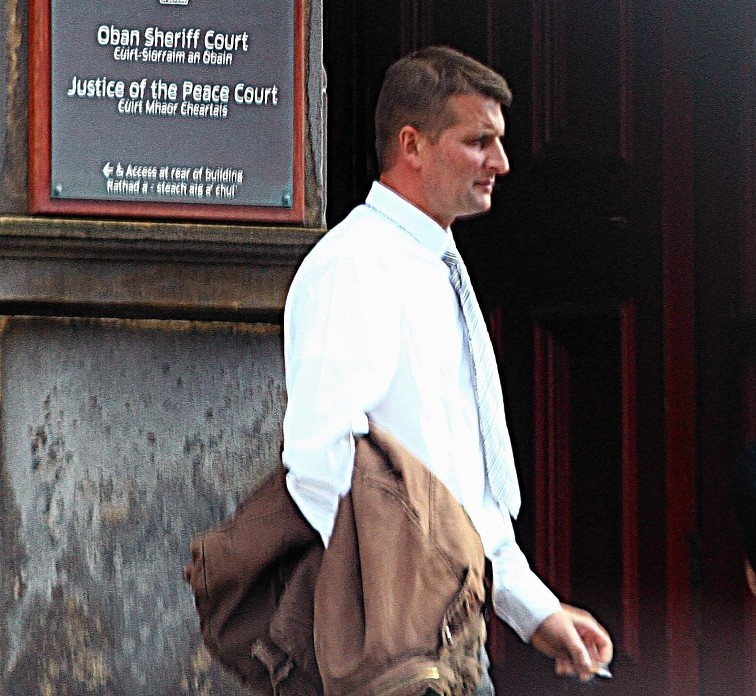 A man who copied the key to his ex-partner's flat – and planted a recording device on her kitchen table – yesterday admitted a stalking charge at Oban Sheriff Court.
Piotr Jakubiec, 42, listened to the private conversations of his former girlfriend, Agnieszka Sarbiewska, between December 10 last year and January 7.
The court heard that Jakubiec told police that he left the device because of concerns for the welfare of the couple's young daughter.
Jakubiec, of 12 Highland Apartments, Breadalbane Street, Oban, initially denied a range of charges and went on trial yesterday.
But after five hours of evidence he changed his pleas.
He pleaded guilty to causing Miss Sarbiewska fear or alarm by attending her work place at Inverawe Smokery uninvited and unexpected, repeatedly following her at various locations around Oban, making a copy of a key to her flat at McKelvie Road, and using it to gain entry and fixing a recording device to her kitchen table.
He also pleaded guilty to breaking a bail condition by speaking to her at Oban Sheriff Court on August 20.
Giving evidence through a Polish interpreter, Miss Sarbiewska, 39, broke down in tears when fiscal Eoin McGinty asked her how Jakubiec's behaviour made her feel.
She said: "Very bad. I can't really express this."
She told the court that she suspected Jakubiec had planted a listening device at her home after she received a telephone call from a friend, who said that details of a private conversation between the two women had been revealed to her friend's partner.
She said: "I thought that Piotr had some recording device in the house. I looked under the kitchen table because that is where the conversation took place. I found two strips of black tape that were not there before."
The court heard that Jakubiec had been looking after their daughter at Miss Sarbiewska's home when a spare key to the flat went missing.
Constable Shaun Conway told the court that he visited Jakubiec on January 8. He said: "We went to inform him not to contact her. His reaction was quite odd, as if he wasn't aware he was doing anything wrong.
"He started to say he was concerned about their daughter. At that point he brought out a recording device and said, 'I have been recording them in the house'."
Sheriff Ruth Anderson deferred sentence until October 14 for background reports. She said: "This is a very serious matter."
Mr McGinty said he would be calling for a non-harassment order when the case next calls.