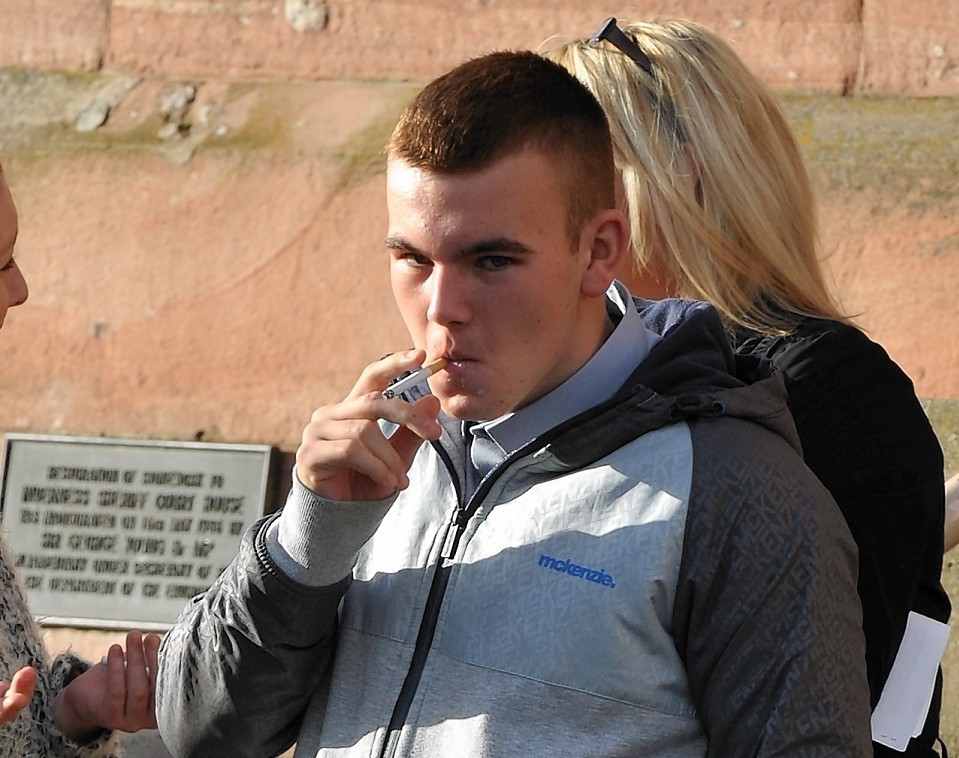 A teenager who smashed a mirror and injured a pregnant woman has been locked up – for failing to complete the unpaid work he was ordered to do.
Steven Shepherd admitted a charge of culpable and reckless conduct and endangering the life of an unborn child when he appeared in court last October.
He smashed the mirror and a flying shard of glass struck the woman, who had to have emergency surgery to save her baby's life.
The incident happened at a house in Muir of Ord in June 2013, when Shepherd was 15.
He was told to carry out 300 hours of unpaid work as part of a community payback order, and was made subject to a three-year supervision order.
But yesterday the 17-year-old was back in the dock at Inverness Sheriff Court for breaching the order.
The court heard Shepherd had failed to attend meetings with his supervising social workers and had been staying at a different address from that provided by the social work department.
Sheriff Margaret Neilson described the report she had received from the social workers as "frankly dismal".
She ordered Shepherd be remanded in custody so a full background report can be carried out, having previously warned him that he would face a "long period of detention" if he did not comply with the order.
Defence solicitor Marc Dickson told the court Shepherd had problems with his family.
Mr Dickson said: "He's an extremely quiet and introverted individual and I think he finds it very difficult to speak to people.
"He does appear to be depressed, his whole demeanour suggests that.
"He is not an individual well equipped to deal with a situation like this."
When Shepherd admitted the offence, he had turned 16 which allowed him to be identified in the media.
However, the law has since changed barring the identification of anyone under 18 involved in court proceedings from being named.
Following a request from the Press and Journal, Sheriff Neilson allowed the identification of Shepherd as it was in the "public interest" to do so.