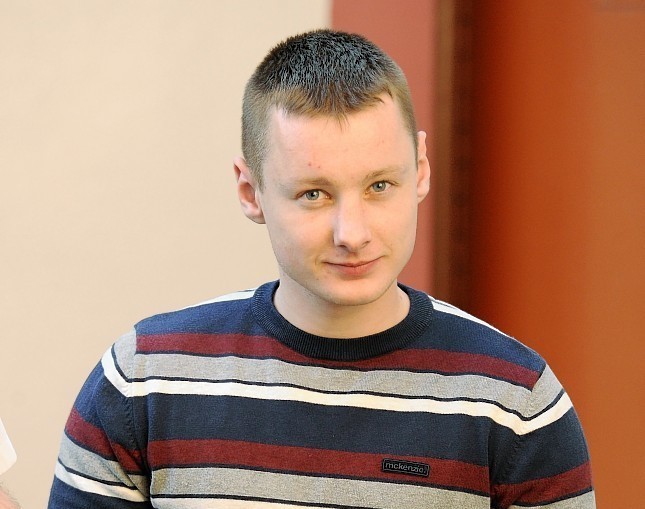 A man was beaten with a baseball bat after a house party row over a jacket escalated into violence.
Jordan Ross left victim Gary Paterson bleeding, bruised and semi-conscious in the vicious attack outside a house in Inverness.
The 22-year-old was jailed for 14 months at the city's sheriff court yesterday.
His own agent, solicitor Willie Young, conceded that his victim could have been left with more serious injuries after the assault in Rosehaugh Road on August 5.
Ross, described as a prisoner at Inverness, admitted repeatedly striking Mr Paterson on the head and arm with the bat to his injury after chasing him out of a house where they had been drinking.
Fiscal depute Roderick Urquhart said there were two versions of what had happened.
The court heard the pair argued over whether Ross had left a jacket and mobile phone in Mr Paterson's house.
It was agreed that Mr Paterson picked up a baseball bat to frighten Ross out of the property.
He claimed he only held it up, but Ross alleged he had struck one of his pals at the party.
Mr Urquhart told Sheriff Margaret Neilson: "Ross disarmed his victim and hit him on the head with the bat. Mr Paterson ran out of the house, pursued by Ross who was stripped to the waist by this time.
"Mr Paterson was hit on the back of the head and then repeatedly on the head and arm. He doesn't remember how many times.
"The police were called and Ross was detained. Mr Paterson was found in the house dazed, bruised and bleeding.
"At first Ross denied any knowledge of the assault but when told his friend was also to be charged, he gave a second interview where he took full responsibility.
"Mr Paterson's injuries were a black eye, a gash above his left eye and bleeding behind the eye socket. There was no brain injury."
Mr Young said: "He has an unenviable record of convictions but only one of a similar nature.
"He had been receiving alcohol abuse counselling but had been drinking that night for the first time in four weeks.
"He had also taken valium but he knows that is no excuse. He was going to leave the house that night and asked for his jacket, which had his mobile phone in it.
"Mr Paterson said there was no jacket and an argument developed and then escalated."
Sheriff Neilson jailed Ross but backdated the sentence to August 6 when was remanded in custody.
She told him: "You have a shocking record of previous convictions for someone of your age. There is no alternative to a custodial sentence."