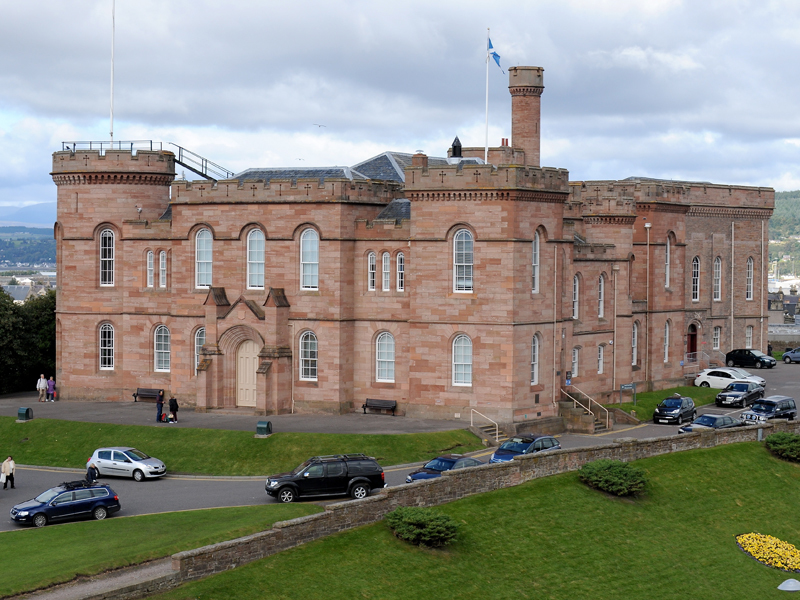 A man who gave police false details about himself in an attempt to hide his four pending trials has been jailed for 12 months.
Liam Bandoo, of 30 Anne Street, Stonehaven yesterday admitted attempting to pervert the course of justice when he was arrested by police in Ardconnel Street, Inverness on suspicion of assault on July 3.
Desperate to hide the fact he was on bail for four separate road and drug offences, the 29-year-old gave a false name and address to police.
Fiscal Roderick Urquhart told Inverness Sheriff Court yesterday: "He gave the name Chris Smith and an address in Aberdeen plus a false date of birth. Police suspected he had provided false details.
"When they tried to take his fingerprints for checking, he moved his hands so the scan was unreadable. A check by police in Grampian of the Aberdeen address found no trace of a Chris Smith there.
"He then provided a second date and place of birth which were also false.
"However, when Bandoo appeared at Inverness Sheriff Court under the name of Chris Smith, his solicitor Patrick O'Dea revealed he had given him another name – that of Liam Badoo or similar.
"A warrant was granted to obtain DNA and fingerprints from him but in the interim he gave his correct details to police. A week later, the samples confirmed that he was indeed Liam Bandoo and that he was born in Sheffield."
Since he first appeared in court for giving false details, Bandoo has been jailed for 15 months for the four offences he was trying to hide.
Sheriff Margaret Neilson yesterday added 12 months to his sentence, which he will serve at the end of his current period of custody.