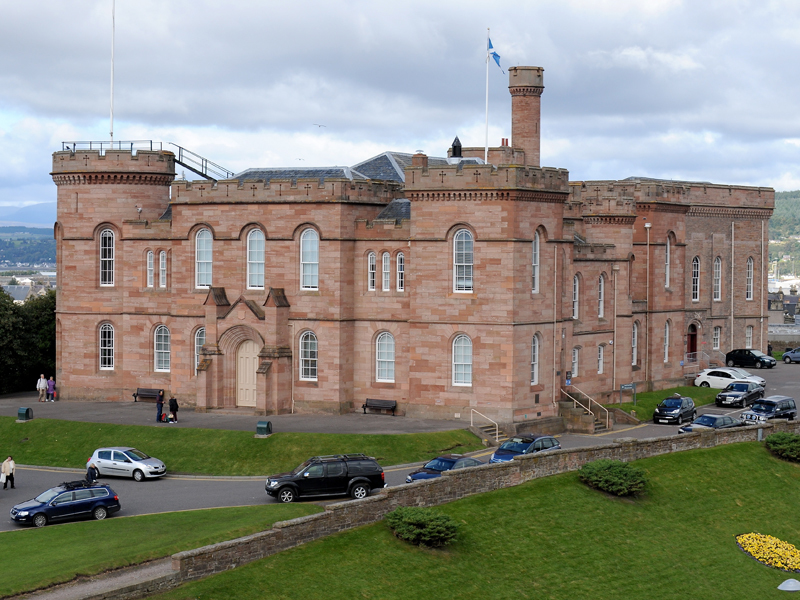 A top British athlete who got drunk after competing in a gruelling World Championship attacked a bouncer and a policeman, a court heard yesterday.
Petite Catherine Taylor, who comes from Whitby in Yorkshire but spends most of her time training in Sweden, was in the Highlands for a high-profile orienteering event.
The 26-year-old athlete, who is 5ft 5ins tall and weighs under seven and a half stone, went out to celebrate after finishing fifth.
But defence lawyer Mike Chapman told Inverness Sheriff Court that the elite athlete had nothing to eat, consumed too much alcohol and ended up assaulting a door steward and a 6'3″ tall policeman.
She admitted two charges of assault relating to the incidents, which happened after midnight on August 8, and was fined £300 by Sheriff Margaret Neilson.
Fiscal depute Michelle Molley told the court that Taylor was refused entry to the Caledonian Bar in Inverness's High Street because she was too drunk.
"She took exception to this and punched door steward John Barclay on the back of the head. She was arrested by police and taken to Burnett Road Police Station where she punched PC Colin Scott in the face."
Ms Taylor was not in court but Mr Chapman told the Sheriff that no injuries were caused by the blows because of "her stature."
He added: "She is an elite athlete who spends most of her time living and training in Sweden. She is the British number one in her chosen sport and represented her country in the World Championships which brought her to the area.
"At the end of the competition, she was exhausted, exacerbated by having to wait in wet clothes in a shed for an hour for a drugs test.
"She says that was the beginning of a disastrous day for her. She had nothing to eat and had drank alcohol. She doesn't normally drink and coupled with her being so small, it had a greater effect on her.
"She knows it is no excuse for her behaviour. She was taken to the police station but the handcuffs could not be applied because her wrists were so small and she reacted.
"She has no previous convictions and is extremely embarrassed, remorseful and upset at what happened. She relies on sponsorship to participate in this minority sport and has a limited income, augmented by doing translation jobs in Sweden. This was an isolated incident."
Mike Hamilton, Chief Executive of British Orienteering said yesterday: "After  the many successes of the World Championships in Inverness it is a great pity that there was such an unfortunate incident.
"We continue to support Cat, working with her to ensure this unacceptable behaviour is not repeated. As you would expect Cat has been and continues to be apologetic and remorseful about her behaviour on that night."