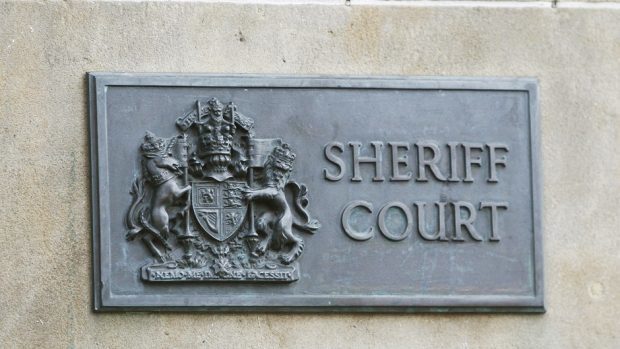 An Aviemore woman who pestered her ex-partner with four early morning visits and phone calls in a month was ordered to carry out 100 hours of unpaid community work at Inverness Sheriff Court yesterday.
But Sheriff Margaret Neilson deferred sentence on two of the five charges against Emma Beck for her good behaviour until April 13 to review her progress.
Beck, of 44 Craigellachie Crescent, was also ordered to undertake drug and alcohol treatment after the Sheriff heard that the 30 year old had reconciled with her partner, Gordon Scott.
The court heard that Beck had turned up at his house in Sluggan Drive on August 31 about 9pm and began banging on his windows and ringing the doorbell, demanding to get in.
Fiscal depute Michelle Molley said: "She was heavily intoxicated and after 40 minutes, he called the police."
After Beck appeared at Inverness on a breach of the peace charge, she was released on bail.
But she breached the special conditions not to approach Mr Scott or his house on four separate occasions, each resulting in her arrest.
She pleaded guilty to arriving at his house at 7am on Sept 7 and September 19 at 4am, on each occasion demanding to get in, banging on his doors and windows.
On September 10, she phoned him five times in a ten minute period, made other unanswered calls and then went round to his home at 4am shouting for access.
On October 3, it was reported to police that the couple were together at the property and officers arrested her again.
Ms Molley said: "On this occasion, they were chatting amicably."
Defence solicitor Ken Ferguson said: "This pattern of offending ended when she was remanded in custody which had a beneficial effect. She was released again as it was said it was her intention to reconcile and allow her to tackle her issues.
"Mr Scott attended court today with her and they are co-habiting again. She tells me she has not used drugs or alcohol for the last six weeks."